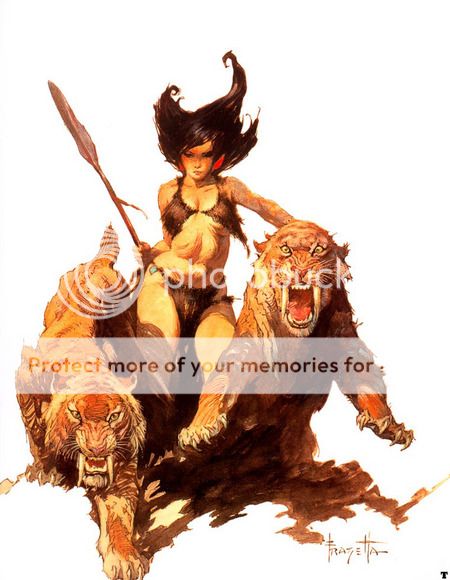 Frank Frazetta passed away this morning.
(February 9, 1928 – May 10, 2010)
I have been into his paintings and drawings for a long time and at one point even debated getting a Frazetta tattoo. I don't know if anyone could really re-create it on skin. I've seen a couple Frazetta tattoos that were sub-par and that turned me off from the idea.
At any rate I was bummed to here of his passing.
His work will live on and continue to melt faces for the next 2,000 years.
You will be missed Frank.