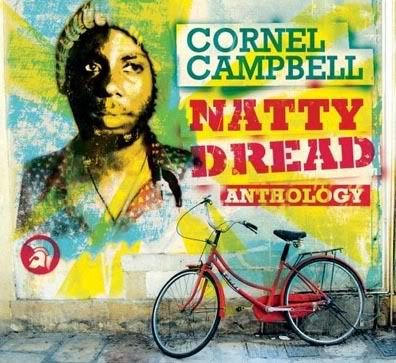 Cornel Campbell is widely considered one of the most "unsung" reggae artists from the classic roots/rockers era of the 70's. This compilation is almost entirely Bunny "Striker" Lee productions and is 46 tracks deep. Here's some of the better tunes for download.
Enjoy!
Cornel Campbell "Gun Court Law"
mp3
This is Cornel's version over the "None Shall Escape This Judgement" riddim. The story goes that Bunny Lee had this riddim done and Cornel passed on it and it went to Johnny Clarke. Of course Clarke's version became one the biggest tunes of his career and Cornel realized the mistake so he ran back into the studio and cut his version.
Cornel Campbell "I'll Mash You Down"
mp3
This is one of Campbell's better known 7 inches. I think the appeal of Cornel's style is most apparent when he would sing "bad man" style lyrics contrasting with his "crooner" styled voice. This track is sung over the "College Rock" riddim/
Cornel Campbell "Jah Jah Me No Born Yah"
mp3
I don't much about this tune, but it stuck out to me for some reason.