Here's some flicks from Ghost's show at The BLVD Gallery. Ever since those d*cks at Alaska Airlines stole my camera out of my check-in bag for blow money I have been sans a digital camera. It bums me out to no end. The things I see on a daily basis could fill up these digital pages to the brim, but without the photos for the visual it would be pointless.
So I borrowed a camera for the night and only snapped a few shoddy flicks.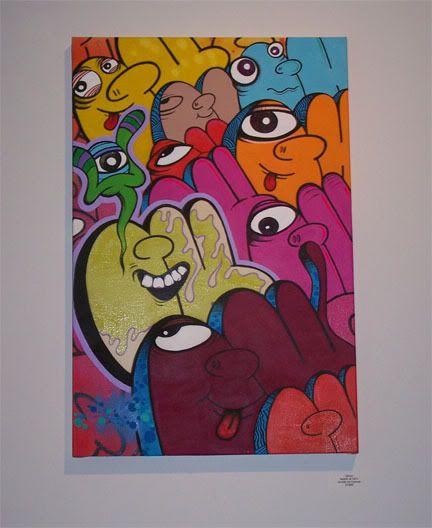 Above: My favorite piece from the show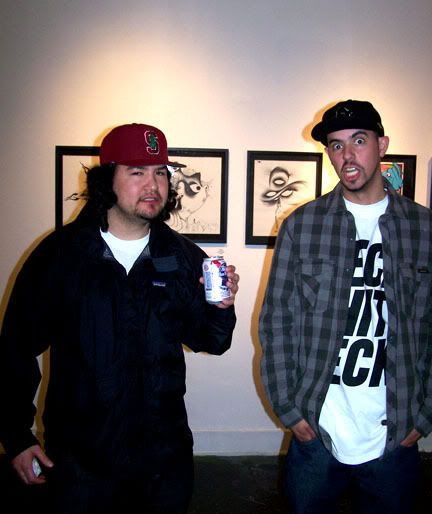 Above: Trouble in the making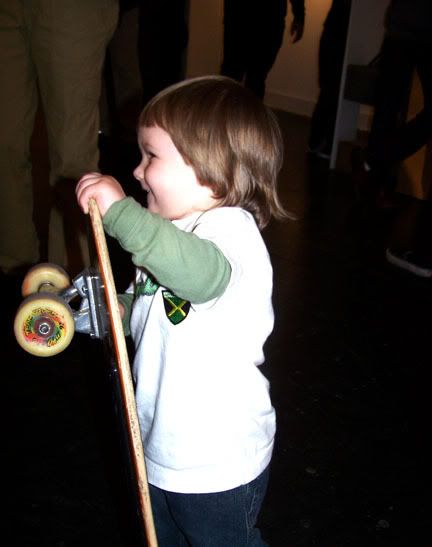 Above: Baby Zeus riding an o.g Powell Mike Vallely board
\
Above: After he got done skating he went and put the moves on this pretty young thing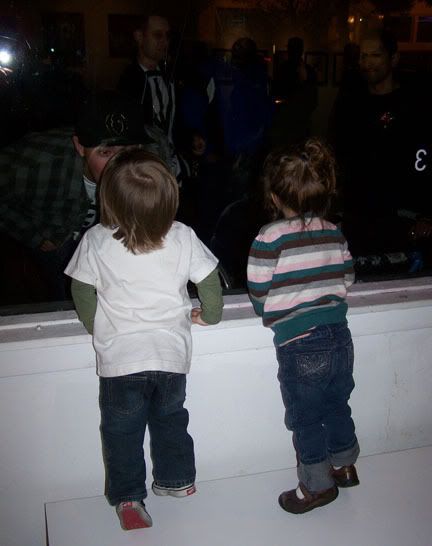 He got bored of making out with her (not joking) so he decided to mess with the Pubs and friends through the window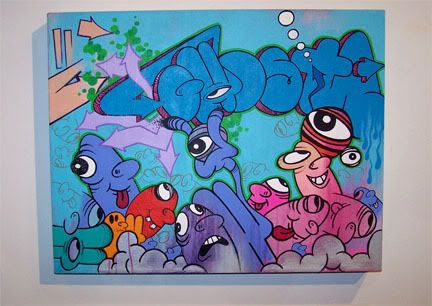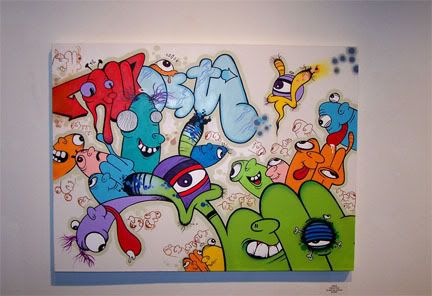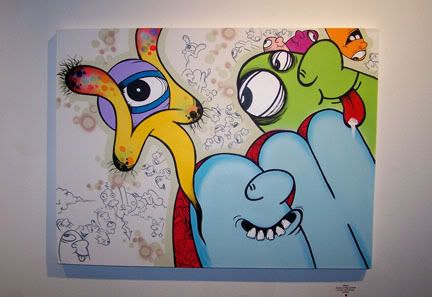 Above: More of Cousin Frank's pieces
As far as shows go this one was my favorite since moving to Seattle. I like big canvases, pieces, etc and this show had a lot of them. I even copped a piece for myself (not pictured) which is only the second piece of original artwork I've ever purchased if that means anything. Skate decks and prints don't count folks.