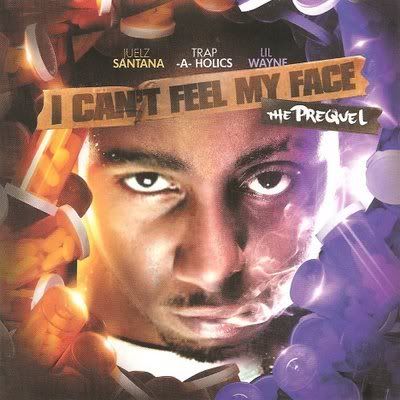 The rap mixtape cover game is so weak it is almost comical. Look at any prominent mixtape website and you will be inundated with horrible, busy, disorienting photoshop light effects, etc.
The formula is this:
1. Some dude presents (big obnoxious type face)
2. A rapper (claiming to still sell coke or crack or both)
3. Absurd amounts of airbrushed skin and lighting effects
4. Movie poster knock off theme with accompanying type face (Godfather, Scarface, City of God, Shottas, Goodfellas, etc)
Granted this observation is not going to usher in a new movement of better design, but there are some decent covers like the one above in the sea of crappy mixtapes.
All this non sense has me reminiscing of the good ol' days when No Limit was running the album cover game. Back then all the covers were ridiculously comical in sort of a "we are serious" type of way.
Peep my personal favorite
Mr. Serv-On
if you doubt me.
That aside, this cover is quite creative and uses a pretty cool split person concept that works really well. Sure, the coke rap genre has reached its plateau and will surely become passe soon, but that doesn't mean that there isn't creative people still involved in it.