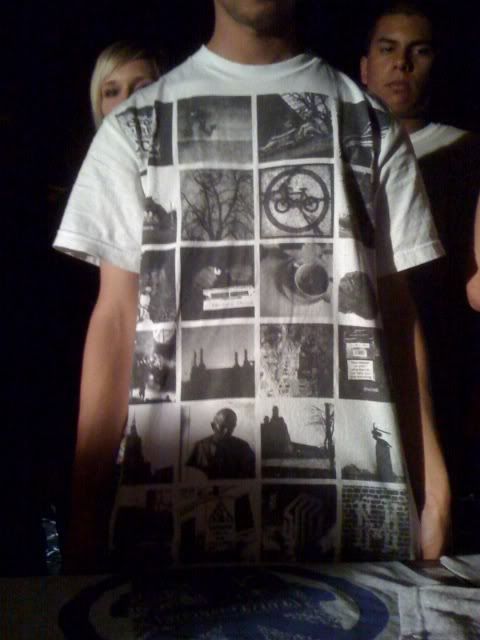 Just got this photo of a fan donning a Heavy Manners/Street Machine tee from G. Carrots.
The photo was taken at the merch booth for GC's band Trash Talk who are currently destroying their way through the Mid-West then on towards the East Coast and then Canada.
Seeing grass roots support like this is what makes it all worth it.
Furthermore, if you aren't familiar with Trash Talk yet check them out at their site and while you're at it peep the solid interview done by Seattle's own Flying Coffin.
Cheers!
Links:
TrashTalkHC
Trash Talk Interview via Flying Coffin