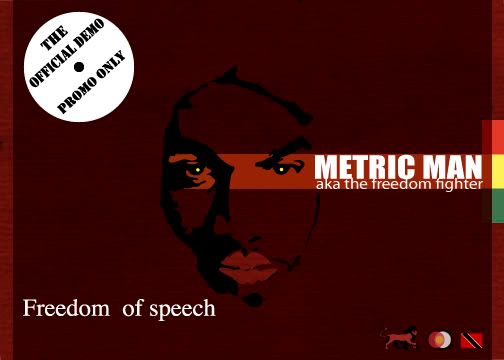 I checked my inbox and saw some tracks from someone called Metric Man. I thought it was the usual "straight to trash" music that some label wants me to plug, but I check dude's tracks on myspace and was kind of surprised to hear something that I liked.
There's some flashes of Anthony B, Chuck Fender, and a smidge of Capleton in his chat and melodies which is never a bad thing. He's got some conscious stuff too if that's your bag.
Lots of goods riddims too.
Check him out and grab the album zip below.
Download:
Metric Man "Freedom Of Speech"
Demo Album
Metric Man
Myspace