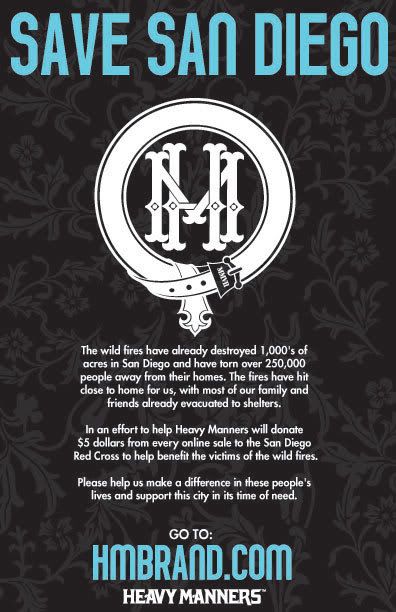 To all my friends and family:
We have started a charity sale to help generate donations for those in need in our home town of San Diego.
If you are a friend/colleague please do us a huge and easy favor and repost this with a link to the website and to the San Diego Red Cross.
For every item sold online HM will donate $5 dollars to the victims of this fire.
Thanks in advance.
Heavy Manners Crew
San Diego Red Cross
HMBRAND.COM