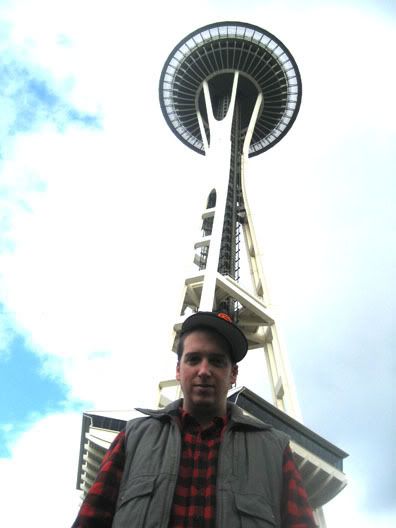 Finally went to the Space Needle after almost a full year of living in the city.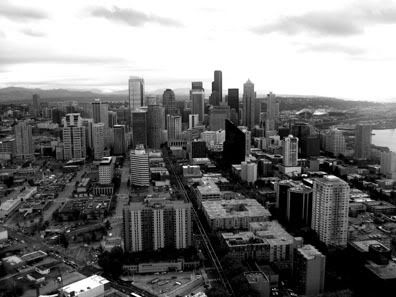 Skyline shot.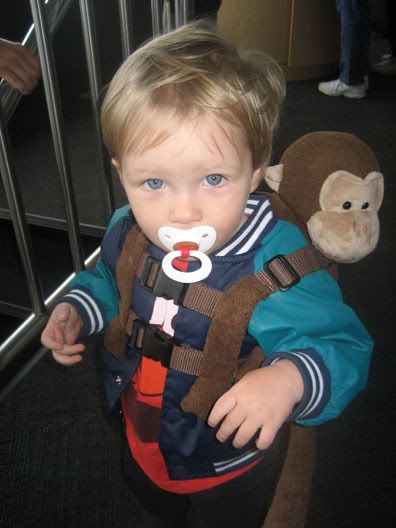 Lenox with a monkey on his back.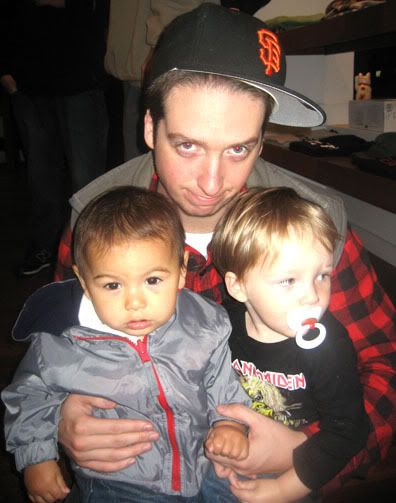 Me and my two sons: Lenny and Benny at the
Goods "Latenite" group show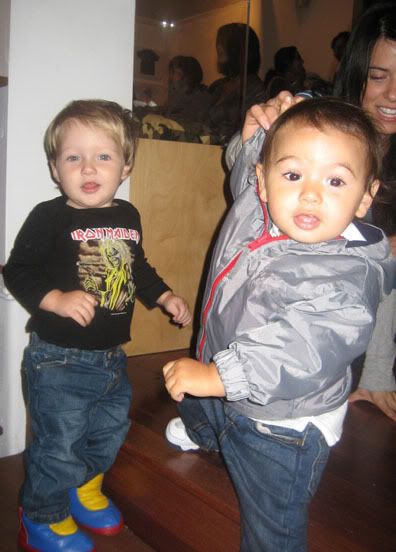 Dancing midgets.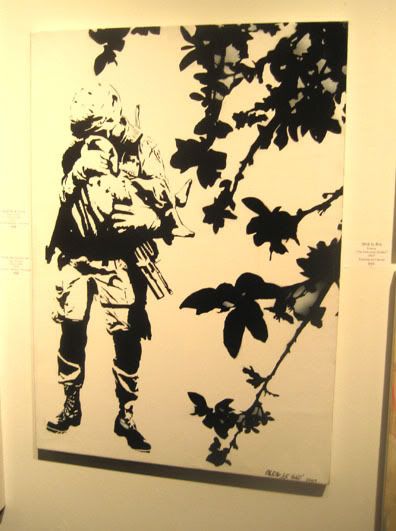 Blek Le Rat piece at the Scion show at the
BLVD Gallery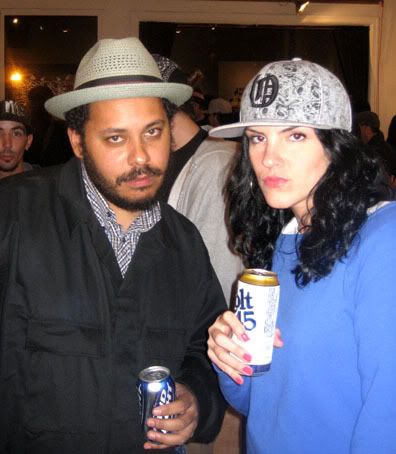 Damion and Abbie mean mugging.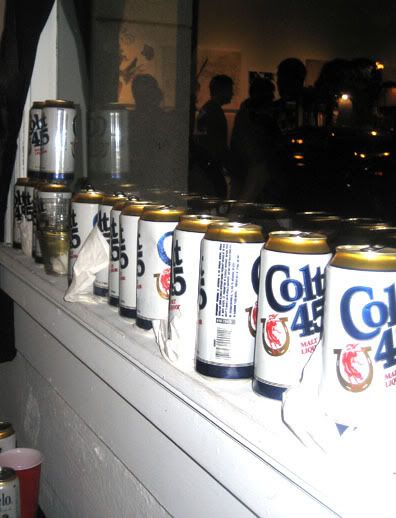 Colt 45 sponsored the shin dig and was not as "smooth" as Mr. Billy Dee Williams had promised. It did however get the job done.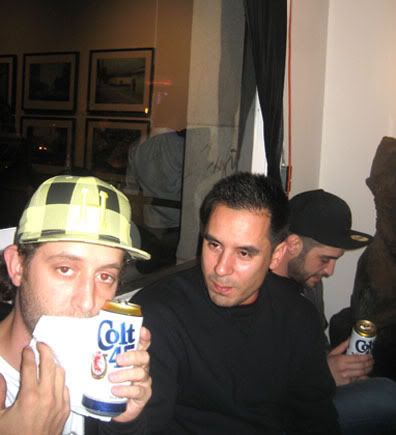 Locals only.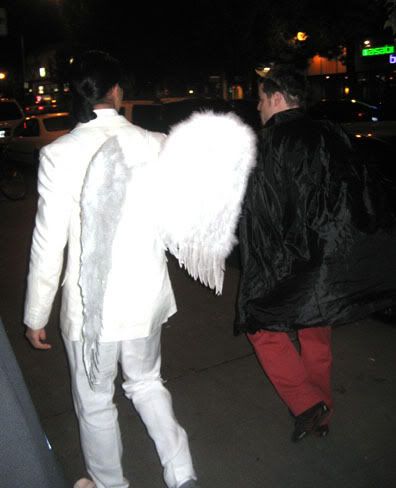 Outside the gallery:
Angel: "Did you grab the rubbers dude?"
Devil: "Yeah man.
Angel: "Sweet cause these costumes are SO getting us laid tonight."
Devil: Oh for shizzle dude."
Me: Emailing this picture to
Vice Magazine