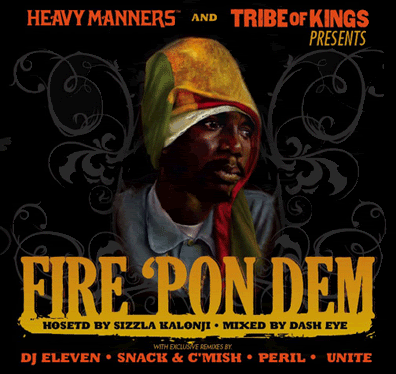 As promised here is a look behind the curtain of a project that has taken almost 10 months to complete.
The full mix will be released next week and available online and most Heavy Manners accounts.
Sizzla "Too Much Gang War"
(Gang War Riddim)
Damian Marley "Something For You"
(Gang War Riddim)
Mavado "Me and My Dogs"
(Gang War Riddim)
Besides being a full dancehall mix and our first music offering, the mix also features exclusive dubplates a.k.a songs by Sizzla made for Heavy Manners.
And if that wasn't enough we went and tapped some of the best djs in the business to add some remixes like DJ Eleven of
The Rub
and
Snack and C'Mish from
Turntable Lab
and
Unite and Peril from
Tribe of Kings