Just got some pics from The Exchange Tour. My good friend Persue (COD) creator/owner of
Bunny Kitty
sent me a couple of pics from his private stash.
Persue has been a part of The Exchange since its inception. The premise is simple, but effective. Basically a hand picked group of writers take turns exchanging sketches of a different member's name and upon receivng the sketch the writer goes out and paints the piece. The idea is that having another writer freak your letters makes you go out of your comfort zone and makes the new piece more dynamic.
After doing The Exchange for a few years they decided to get everyone together to paint in 4 different cities.
LA, SF, Phoenix? (who's bright idea was that?) and Las Vegas.
Here's the pics from the trip via Persue and the internet: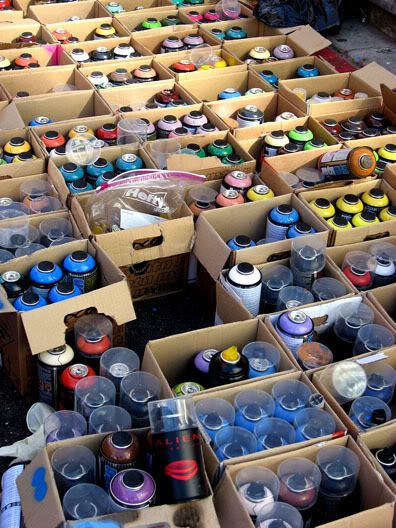 This is the stuff dreams are made of.
The character that started it all. Bunny Kitty surrounded by the Booger Monster Crew.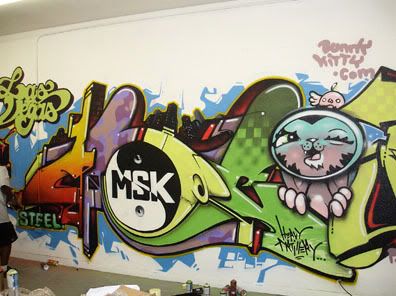 Aroe piece with a BK character courtesy of Persue.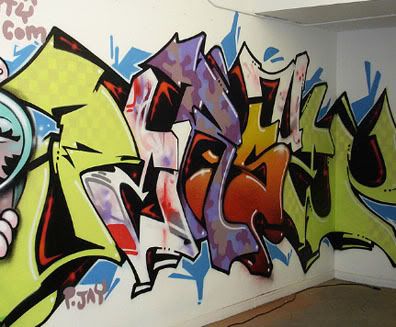 Persue piece.

Style chaser.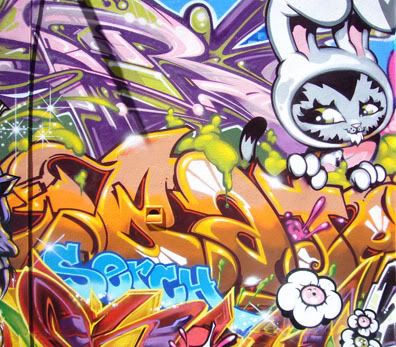 T2B (Rime, Persue, Bates, Serch,)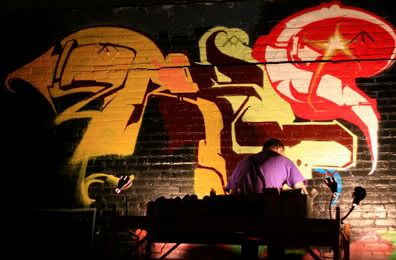 Revok (7th Letter/AWR/MSK)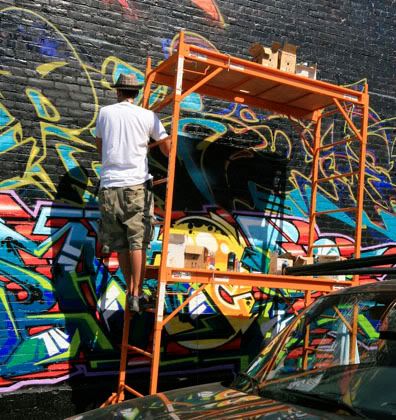 Scaffolding sucks.
For more on The Exchange click
HERE
For more on Bunny Kitty click
HERE
All characters are trademarked.
Next bootlegger we catch is getting their teeth kicked in.
Enjoy.