My buddy Charlie sent me a whole bunch of flicks from a couple spots he painted for Dewar's and pics from Mass Appeal Vs. The Art Dump show that was held a couple weeks ago.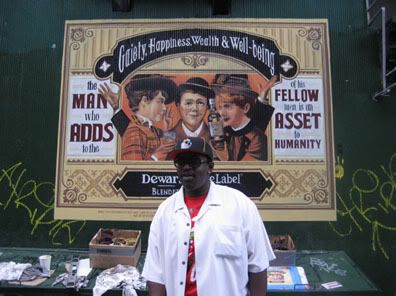 Mr. Fab 5 Freddy in front of a hand painted Dewar's ad.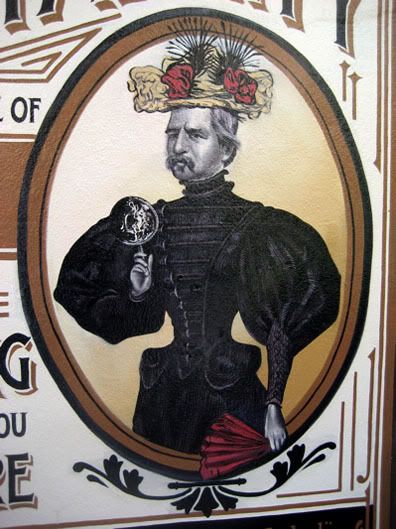 Back in olden times this sort of outfit was quite popular among gentlemen.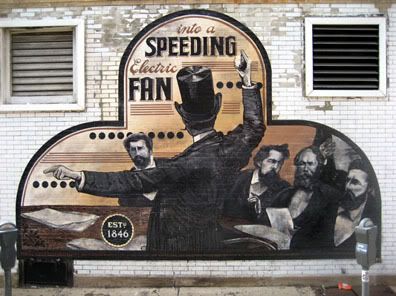 I have no idea how these guys paint these damn things.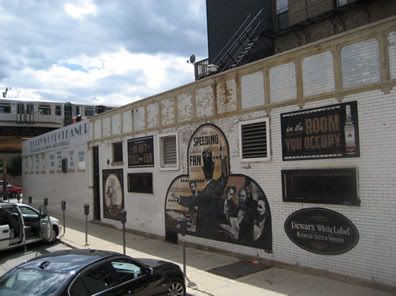 More spots.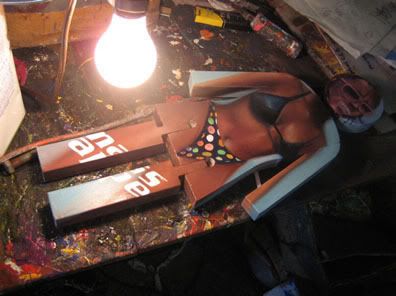 Charlie's piece for the show. All the artists were asked to paint a wooden version of Girl Skateboard's iconic "Bathroom Girl" logo.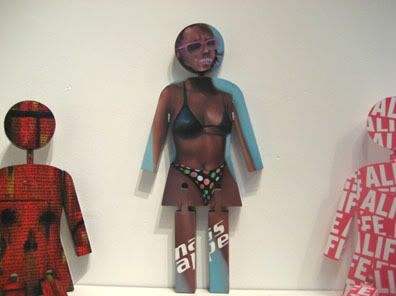 Charlie's piece next to the super "technical" ALIFE doll.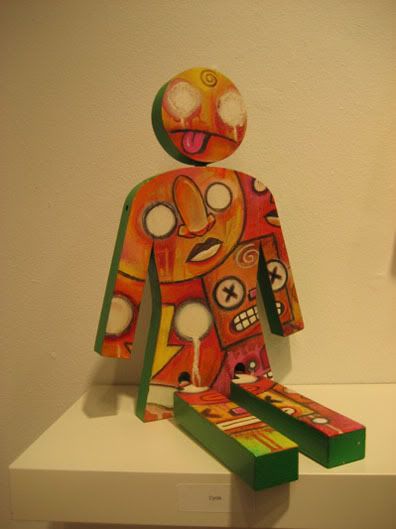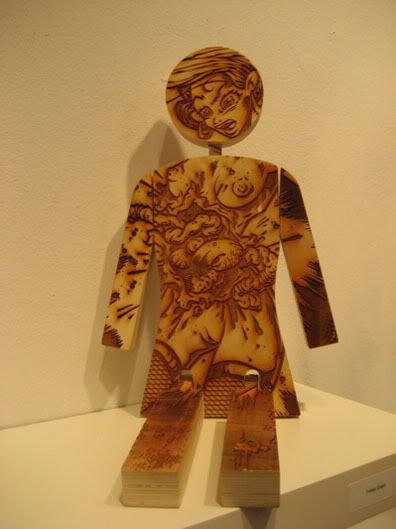 (Artists unknown)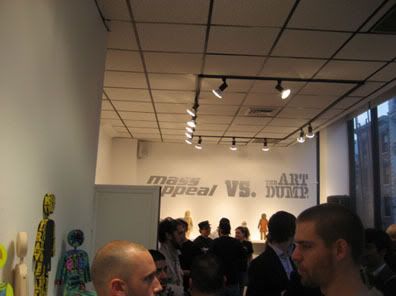 Pics of the crowd.
So if you or your company have a whole bunch of money laying around and need an advertisement painted on a 10 story building then get at my man Charlie and
Colossal Media
cause they don't play.