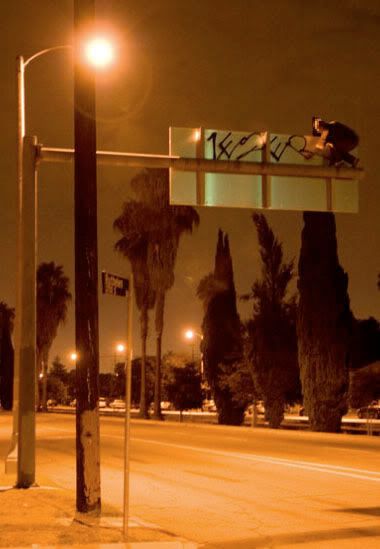 The 7th Letter machine keeps pumping out high quality graffiti films every 7th day of the month and the latest one is by far their best.
Typically they follow the featured writer through the completion of a piece, but this time around they just went straight to the street and tagged (no pun intended) along with Zeser as he climbs up to crazy spots to get over.
Hopefully they continue with this piecing/bombing format.
Click the link below to watch the video:
7th Day Project = Zes
P.S In quasi related news go stop by
Versus
if you can this weekend for their huge end of summer sale.
(Support Your Locals)