Got a chance to go to Seattle's E.M.P Experience Music Project.
EMP Website
They don't allow cameras in, but you know how I do so I grabbed a few flicks anyway. Some of the stuff I didn't get flicks of were Jimi's guitar, Kobain's note book pages, DMC's outfit from the "Raising Hell" Tour and Busy Bee's jacket. Overall I was expecting more of a Rock N Roll Hall of Fame thing, but EMP is a lot smaller and doesn't live up to the hype as a multi million dollar ubert exhibit
The original sketch for Dondi's "Children of The Grave" Part 2 Whole Car.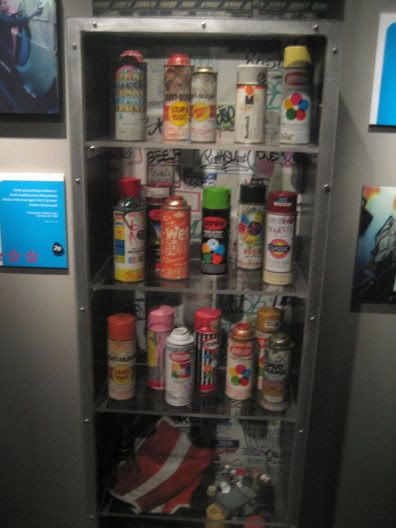 Some o.g paint cans Wet Look, old Rusto, old Krylon and such.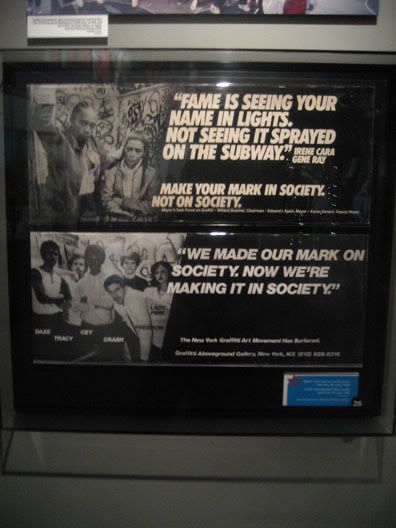 New York City's "Make Your Mark in Society" campaign posters
"Time Will Tell"
My son has better style then I do.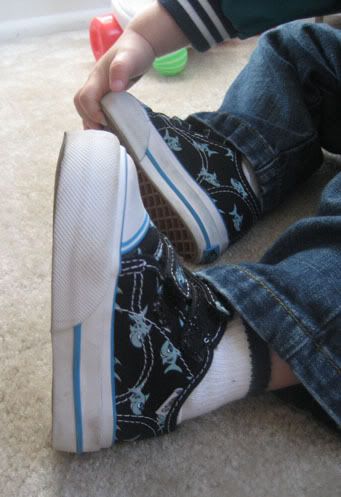 His kick game isn't bad either. Just some all over shark Vans.