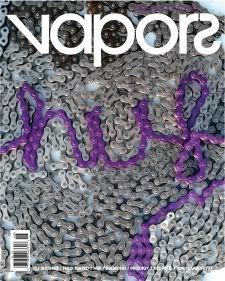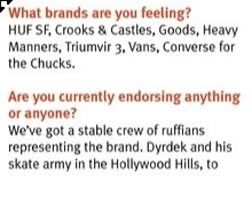 When you don't do trade shows, advertising, or "collabos" you don't get much press. Thats okay with us, but every once in a while HM pops up in some random press.
Case in point: In the new Vapors mag when
Rogue Status
was asked what they're favorite brands are we got a little shine along with the homies form Goods, HUF, Vans, and Converse.
G'Yeah.
Shameless promotion, you say? You bet your ass it is.