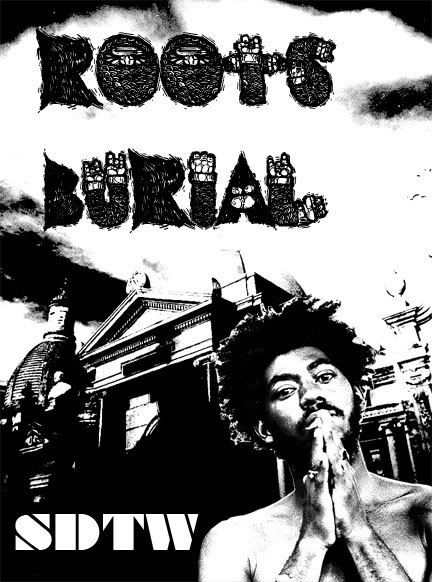 I sort of went on a hardcore album tangent there for a second. Now I'm going to rewind and get back to some roots.
Usually I post full albums since I'm not huge on just posting single tracks.
This time I hand picked some roots tunes I've been listening to for a while that all kind of work together as a mix.
I didn't bother to actually mix them together, but it's a mix nonetheless I suppose.
Some tunes are not too hard to come by like "Milk and Honey" and "Keep On Knocking" which are standard classics, but a few like "Babylon Too Rough" by Gregory Isaacs and "Dread Natty Dreadlocks" by Doctor Alimantado are a little more off the beaten path.
I even did a little album cover jammie for you iTunes junkies.
Enjoy!
Play List:
1. Prince Alla "Cities"
2. Dillinger "Braces Boy"
3. Doctor Alimantado "Dread Natty Dreadlocks"
4. Gregory Isaacs "Babylon Too Rough"
5. Devon Morris "Su Su Pon Rasta"
6. Dennis Brown "Milk and Honey"
7. Jacob Miller "Roman Soldiers of Babylon"
8. Sylford Walker "Burn Babylon"
9. Ricky Storm "The Way It Is"
10. Willi Williams "Give Jah Praise"
11. Tapper Zukie " Simpelton Badness"
12. Summer Records "Come Together"
13. Hugh Mundell "Time and Place"
14. The Slickers "Give Us A Break"
15. I-Roy "Sidewalk Killer"
16. Jacob Miller "Keep On Knocking"
Download:
SDTW "Roots Burial"
(Mix)