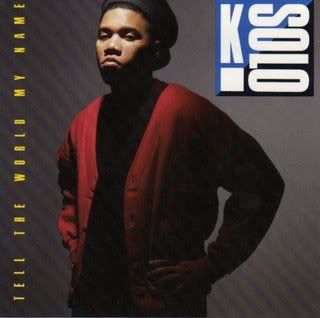 Continuing with my 90's hip-hop must have albums we come to K Solo. Most of the production was done by Parrish Smith (EPMD) with the exception of "Spellbound" which was handled by Eric Sermon (EPMD).
If you aren't familiar with K Solo do yourself a favor and download this album just for "Your Mom's In My Business." That track alone makes it worth your time.
Take a listen to it here if you have your doubts:
"Your Mom's In My Business" video
Track Listing:
1. "Spellbound"
2. "Rockin' for My Hometown"
3. "Everybody Knows Me"
4. "Speed Blocks"
5. "Fugitive"
6. "Tales from the Crack Side"
7. "Your Mom's in My Business"
8. "Real Solo Please Stand Up"
9. "Renee-Renee"
10. "Solo Rocks the House"
11. "The Messenger"
12. "Drums of Death"
Download:
K Solo "Tell The World My Name
(Full Album)