It only took me 26 years, but I finally saw Iron Maiden live. Nick flew in from San Diego just for the occasion and the entire experience was unparalleled to anything I have done in a long time. We managed to snap a few pictures during the process.
Check em out.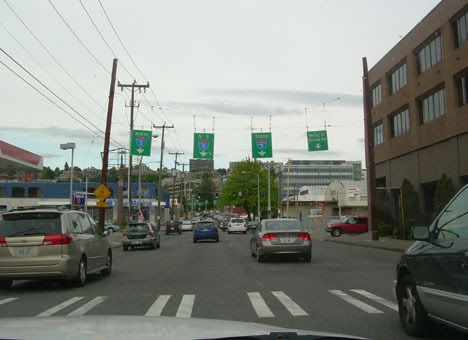 The road to hell.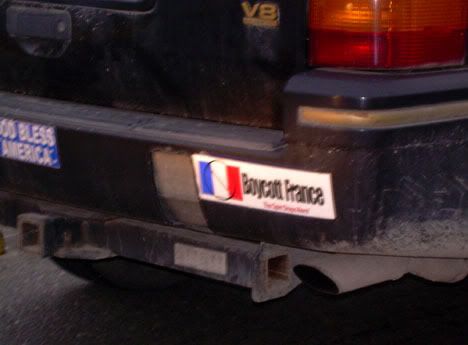 Stuck in concert traffic getting in I found this patriot. WTF? What are you going to boycott genius? Cheese? Champagne? You gotta love America.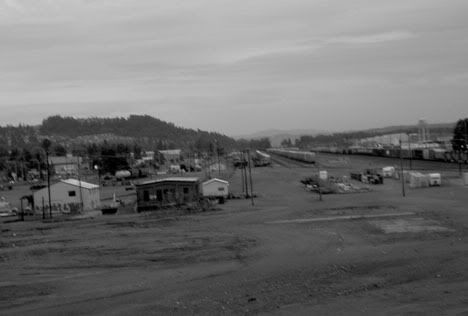 Auburn is Indian country. It is also no man's land. This freight yard was calling so hard though.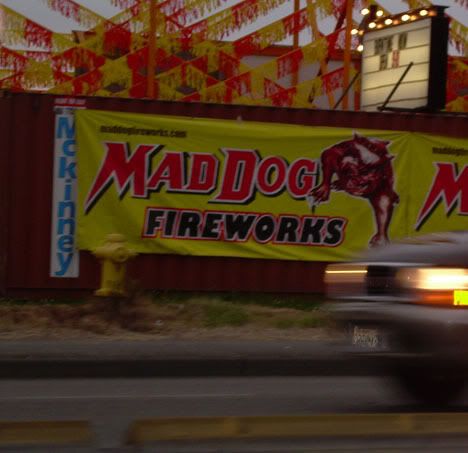 Fireworks are metal. Mad Dog fireworks are VERY mteal.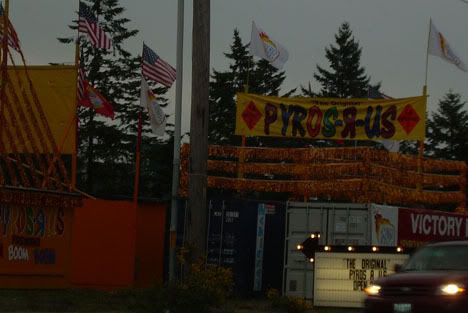 One the other side of the street "Pyros R Us." Capitalism at it's finest.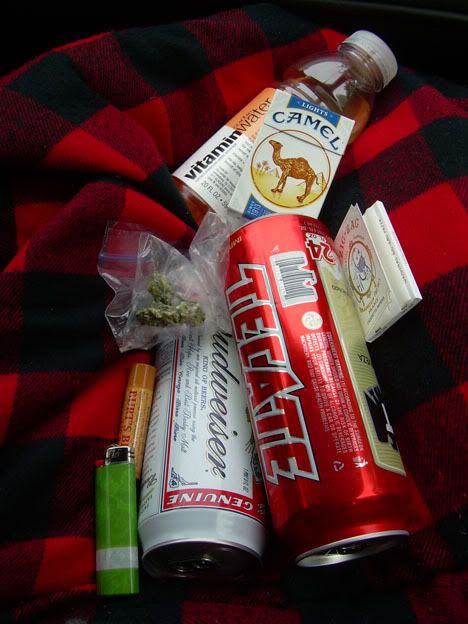 Iron Maiden survival kit. Lip moisture is a definitely not metal though.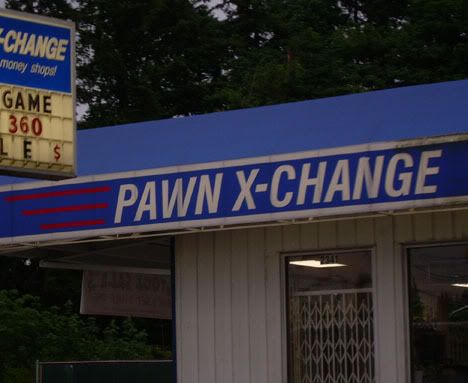 This was across the street from the casino. Seriously?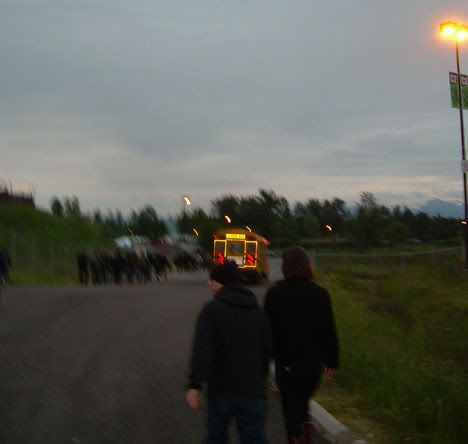 On our way into the belly of the beast. They started playing "Aces High" right as we started getting close. That's when I realized what we were about to see.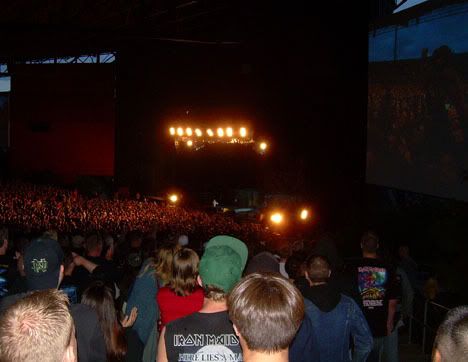 We were sort of far away, but it didn't really phase us. Look at the crowd up front.
The dude in front of Nick had this "Disturbed" hockey jersey on. He was also donning a "flaming" motorcycle bandana and knew EVERY word to EVERY f*cking song. His poor girlfriend was with him and just had this look on her face of sheer terror.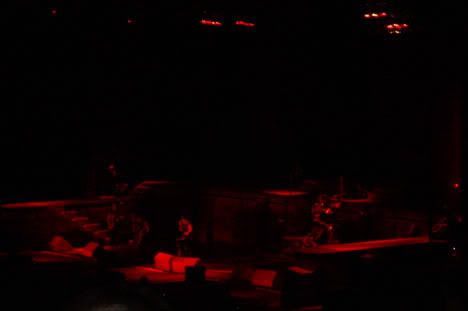 Taken during a little song called "The Number of The Beast." What you can't see is the awesome Satan statue that was hauled on stage.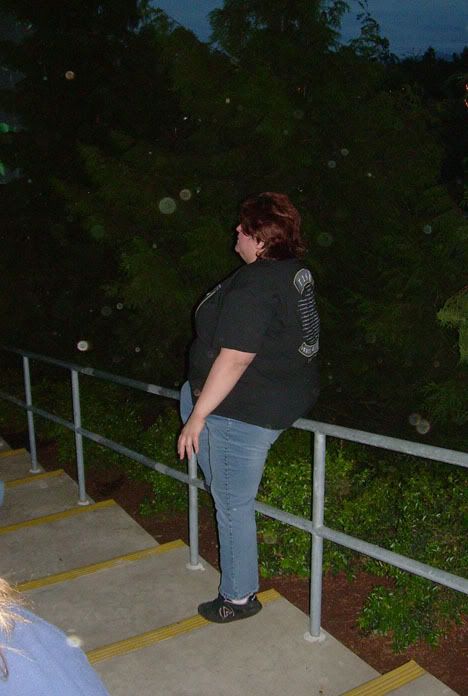 We would have had a lot more photo snipes if the camera we had wasn't so sh*tty. I did however snag this little honey. She was head banging in the isle while smoking a Doral 100 Light (obviously) and she had on a 3X size Rush t shirt. There was 20 other chicks in our section that wore the EXACT same kit. Awesome.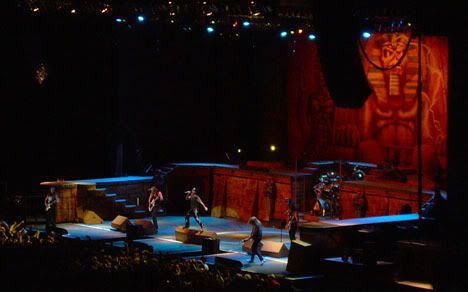 What do you get when you pay $45 a ticket? Oh I don't know just a full set design complete with changing back drops, pyro technics up the ass, explosions, moving statues, fog machines, lights, and face melting solos on the big screen. The art work was so detailed. Even the dude's drum kit was airbrushed in the Egyptian theme, I mean every last tam, snare, everything.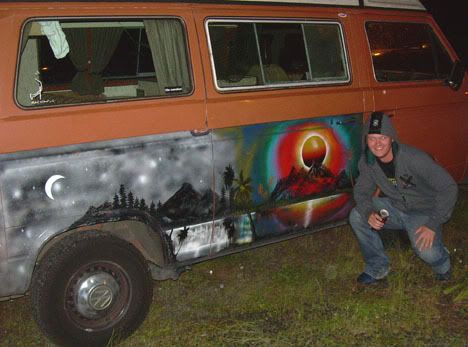 Nick and I kept our eyes peeled for hooked up vans. We only saw this one. Kind of "faggy" for a Maiden show, but an "E" for nice effort and "T" for nice try.
Metal face.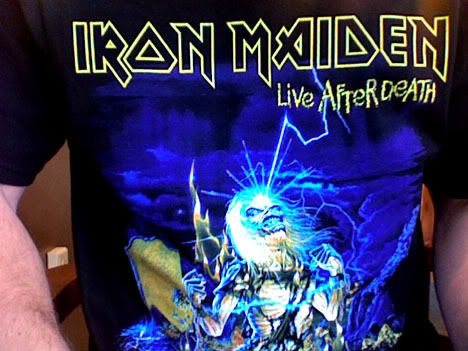 Tour t-shirt. I will wear it everyday for 2 weeks or until embarrassment or smell tell me otherwise.
They played all the old sh*t. We heard every song we wanted except for "Hallowed Be Thy Name."
Oh and when they played "The Trooper" lead singer Bruce Dickinson came running out in full British red coat garb with a tattered British flag. Best thing I've seen all year. Hands down.