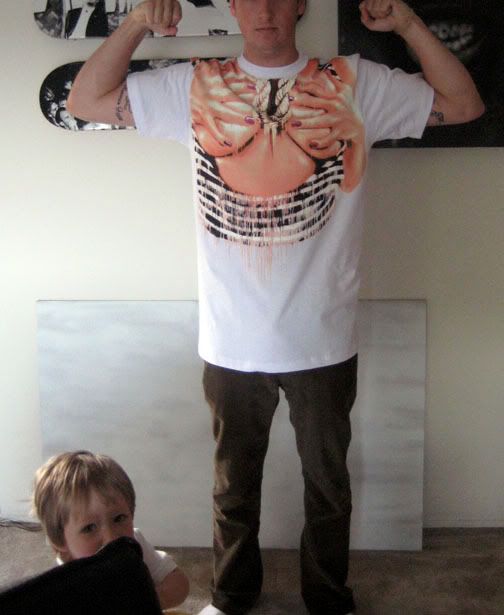 Came home after a long day at work and found a brand new Rogue Status Insa tee in my mail.
Apparently, the shirt is so awe striking that even Baby Zeus cowers in fear.
Thanks Jason and the whole DTA Posse.
Check the Smog for photos from the opening party.
Links:
Rogue Status