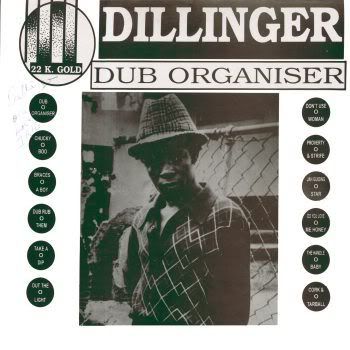 I found this album a while back on some reggae blog and I don't really know one single fact about it other then "Braces Boy" also appears on Augustus Pablo's "Original Rockers" album.
There are a lot of classic rockers era riddims on it and as far as Dillinger albums go it has become one of my favorites.
Track Listing:
1. Braces Boy
2. Chucky Boo
3. Cork and Tarball
4. Daddy Joseph
5. Do You Love For Me Honey
6. Don't Use Woman
7. Dub Organiser
8. Dub Rub Them
9. The Handle Baby
10. I Saw He Saw
11. Jah Guiding Star
12. Out The Light
13. Poverty And Strife
14. Take A Dip
Download:
Dillinger "Dub Organiser"
Full Album