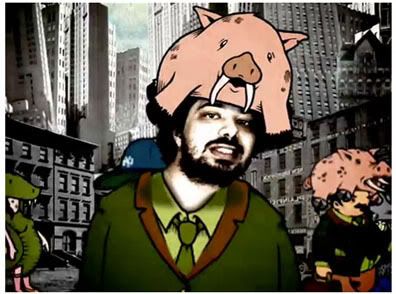 Looking to get a website for your brand? Flash animation, video, design?
You need one company to do it all?
Get at the Ordinary Kids.
I have been doing art/brand direction for the last 5 years and finding a good website designer is about as easy as finding a good pizza spot in China. To add to that task finding designers that come from the same background i.e skateboarding, punk, graffiti, hip-hop, delinquent behavior and the like is even harder.
This makes the Ordinary Kids even more rare.
My good friend Persue (COD/SUK/7thLetter) put me on to there work and it is quite good.
The client list is top notch:
- Rebel 8
- Adidas SB
- Superfishal
- Aesop Rock
- Venture Trucks
- and some projects that will have to remain nameless until they are released
If you are into really good graphic design and animation it is worth a look.
Ordinary Kids Website