I did make it to the beach once while I was back home. It wasn't just an ordinary trip seeing as it was Dirty Tim's born day bash.
Wind and Sea shore break is always pretty decent.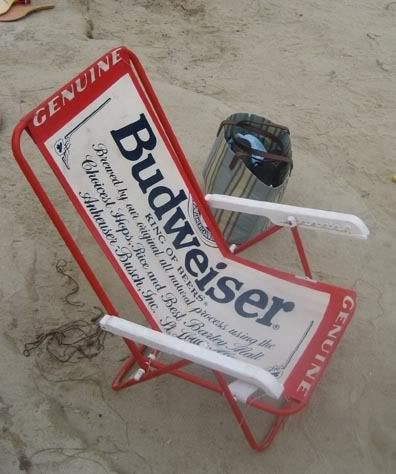 I don't know why people argue about which beer tastes better? It says "King of Beers" right on the f*ckin' label man!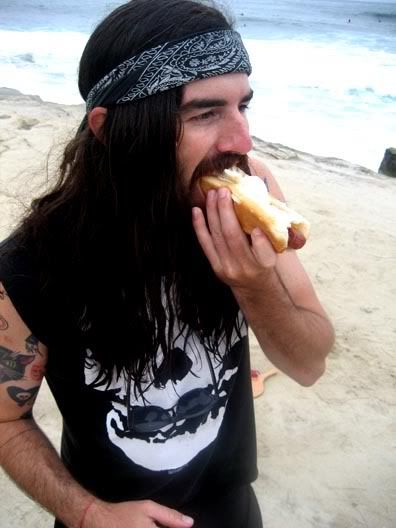 Potato salad dogs are not for the squeamish.
I told Tim to make a "metal face" and this is what he came up with. I was disappointed with the results.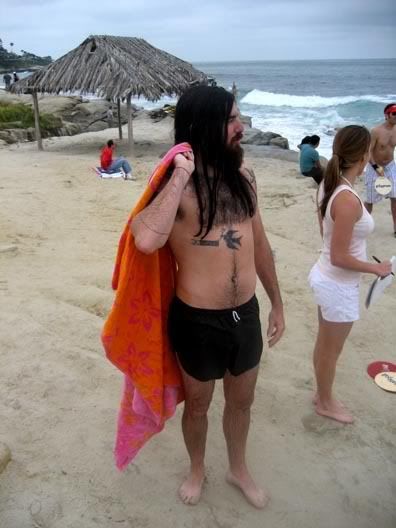 Triton himself surveying the bounty of his sea.
I didn't get pics of the paddleball tournament or the body surfing tournament. I failed to place in either although I was adamant that the scoring was fixed.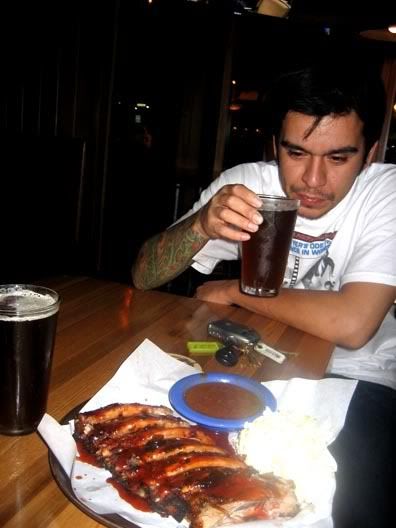 After the beach I went to Pinche Vince's crib and then we were off to Phil's BBQ. I dare you to find a better meal in the city.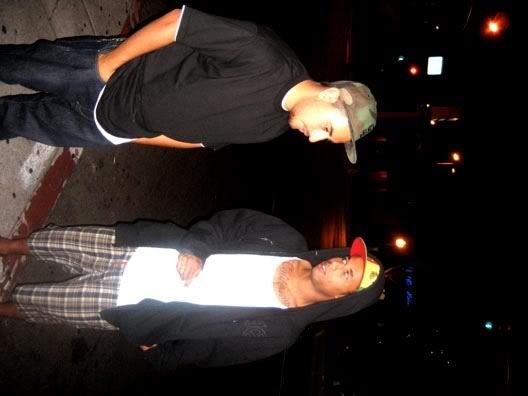 After Phil's it was on to Landlord Jim's, which has fallen from its glory days as a genuine "dive" bar.
Savior Self and Chauncey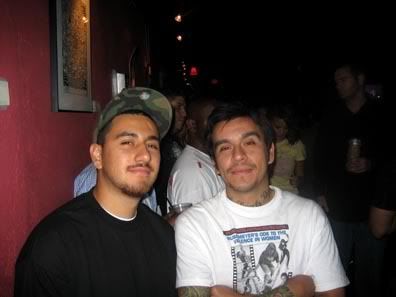 Steve and Vince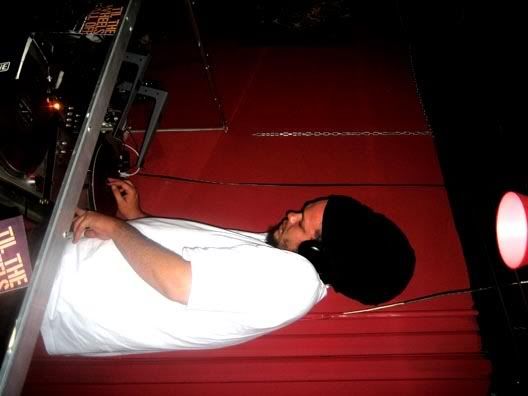 Mr. San Diego a.k.a Unite