I got offered to art direct the new Battalion of Saints tour poster along with some tees, stickers, and other promotional items. I rang up Nick to do all the free hand stuff and explained to him that he just neeeded to lean more towards the Rat Fink style characters and this is what he came up with. Keep in mind these are roughs, but I just wanted to show people the process from the beginning.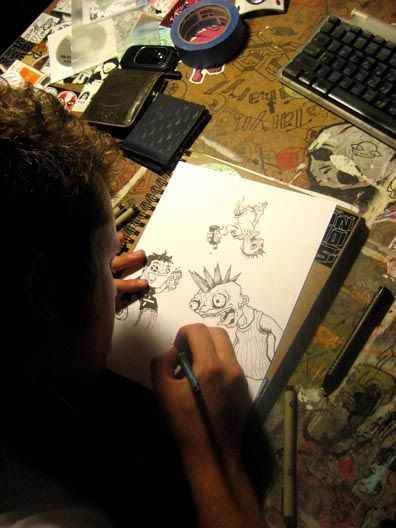 Nick's work is typically a bit softer and more suttle, but he just went to town on some of this stuff and the final product is gonna shape up real nice.
Rough concept of ticket guy.
Various character comps of zombie punk kids.