I'm sort of a closet movie addict. I watch about 3 new/old movies a week which is pretty decent considering I have a 1 year old boy and a jobby job. So here's a list of upcoming movies that get the pre-thumbs up approval based on there trailers.
Billy Vs. Steve a.k.a The King of Kong
Ed* Laugh out loud when you see who the greatest 80's arcade video game player of all time is. Dude is so serious with his doo.
Death At A Funeral
Ed* I am a sucker for British humor. When someone tells me they don't "get" British humor I mentally note their lack of intelligence.
This Is England
Ed* Probably the best of the bunch. I'd put this up against Ghosts of Cite' Soleil for best movie of the year. It's an 80's skinhead movie with a coming of age tell all wrapped into one.
Oh here's a little heads up if you're in SD: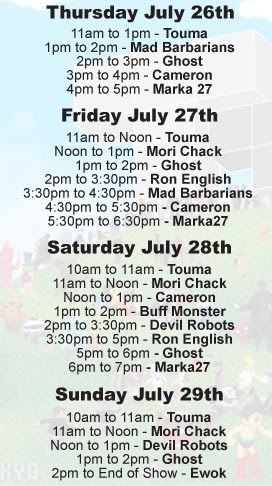 My buddy Ghost will be signing at Comic Con all weekend along with some other artists to promote his new "G" vinyl figures. It's a good chance to rap out with Cousin Frank and get some cool ish.
100
Diggin In The Links:
Ridiculous post of too mp3zzz by Just Blaze @ The Mega Tron Don
Ed* Uber redonkulous post