Everyone prefers to think that they live completely unique lives. In a sense we all do as no one single person lives as another, but I whole heartedly believe this thing called "life" through my eyes is one long and strange trip.
My son is 2 1/2 and dresses better than most adults.
Lenox got to pick out his own set of Matchbox cars. He went with the "law enforcement" set. I was very disappointed.
Look how he's sitting. Who does that? Shirt off, sweat pants, sitting there all cool and sh*t.
The world's smallest RUN DMC fan. "The king of rock/there is none higher/sucker mcs should call me sire."
Skateboard L is still on the grind even when it's 44 degrees.
Dump truck. I didn't get a good picture, but Lenox and Go-Go a.k.a Gordon were rolling these Tonka trucks down the hill and making them crash into a fence. It was pretty awesome.
If Lenox just got up and left the house without me I honestly believe he would do just fine.
Let me see your donut face.
He has this new technique where he eats ONLY the frosting parts off a donut. I call it the "Thanks You Little Jerk" donut technique.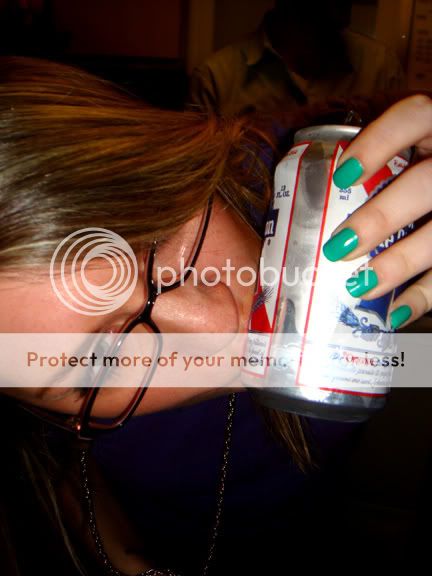 After hanging with L all day I went to Ciera and Robbie's Super Bowl Party. This picture sums up my entire experience.
Beer posers and doggystyle blow jobs.
Three dimensional shotgunning.
Peer Pressure.
The hostess with the mostess.
America....F*CK YEAH!!!