When it comes to deejay all roads lead back to one man U-Roy. He wasn't the first to chat 'pon the mic, but he was the first to make it big and that's what history will remember.
This album is pretty damn classic and I'm ashamed to say that I didn't have it in my collection for a long time. Oh well.
Get familiar with one of the greatest of all time.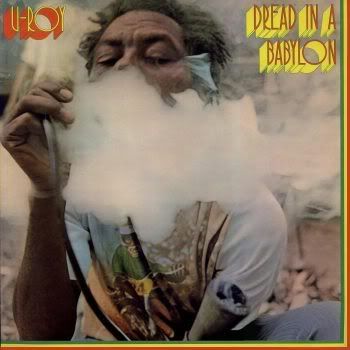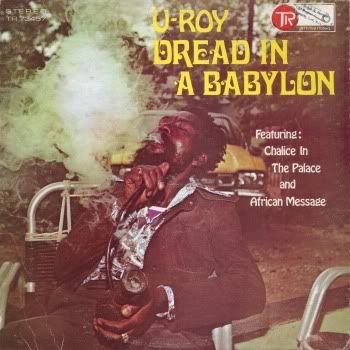 Both of these covers deserve a post in of themselves. Note the font on the second one. Look familiar?
Track Listing:
Runaway Girl
Chalice In The Palace
I Can't Love Another
Dread Locks Dread
The Great Psalms
Natty Don't Fear
African Message
Silver Bird
Listen To The Teacher
Trench Town Rock
Download Here:
U-Roy "Dread In A Babylon"