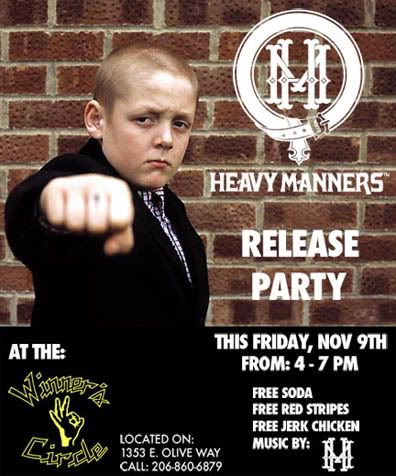 Heavy Manners will finally be available here in Seattle and to kick things off the Winner's Circle decided to throw a little shindig to get things going.
If you live in Seattle make your way down to the Circle between 4 - 7pm this Friday.
There's going to free soda, free Red Stripes, free Jerk Chicken, and dancehall tunes going the whole time.
And if you do show up you may be able to get your hands on some goodies we have cooking up just for the occasion.
Check out the store site here:
Winner's Circle (Seattle)