I decided to take an impromptu vacation back to San Diego seeing as I've been in Seattle since December. So just for $hits I also decided not to tell anyone I was coming.
Needless to say it was memorable.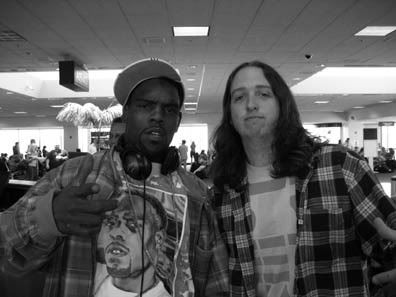 Above: First things first, Keak Da Sneak and I are cool with each other.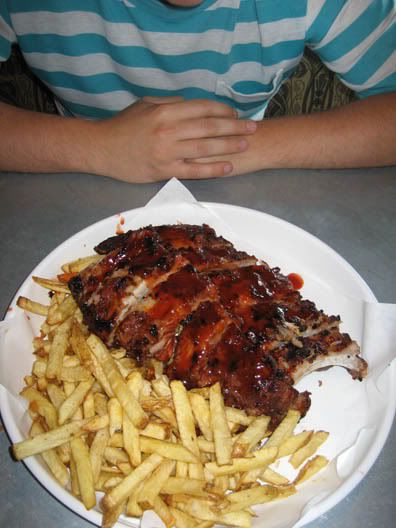 Above: SDTW Fact: Phil's BBQ will own any other rib joint in the U.S.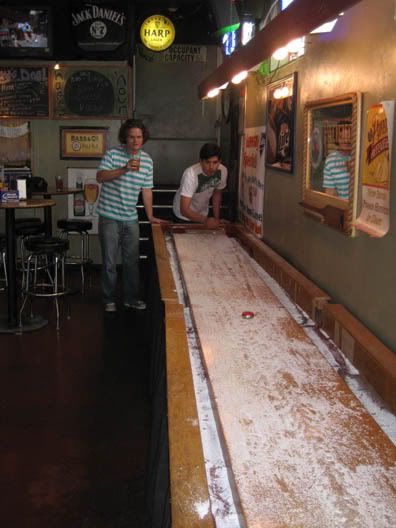 Above: After Phil's we got some shuffle board going at The Jewel Box a.k.a Shadyville
After shuffleboard it was on to the House of Blues...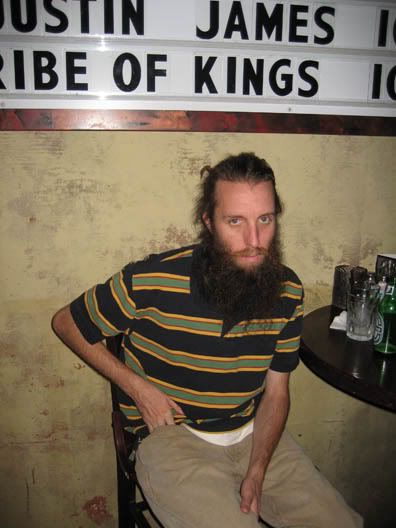 Above: Tribe of Kings has a Saturday night weekly at House of Blues and Unite let me pick like 3 tunes in the dance. This is Dasheye's happy face.
After the House of Blues we cabbed it to Nick's crib...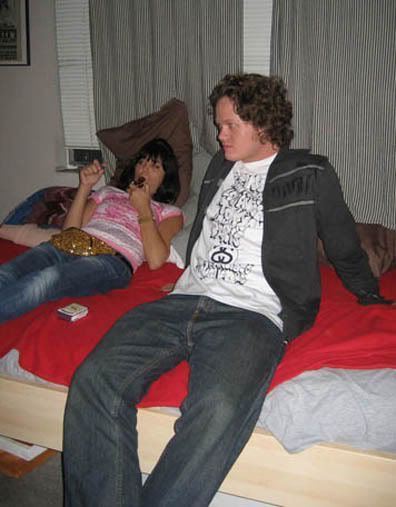 Above: Laura, Laura's gold fanny pack, and Nick
After Nick's it was on to a house party in Mission Hills...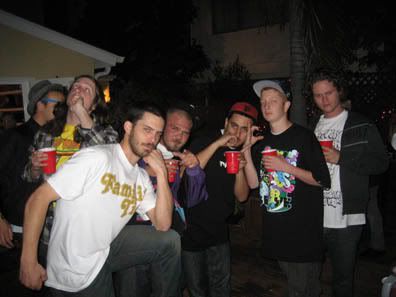 Above: The crew forming like Voltron. Everyone in this picture would make up the starting line-up for the ensuing street brawl that happened about 30 minutes after this flick was taken.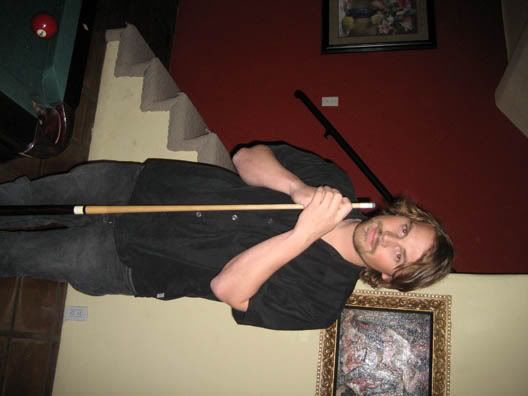 Above: Matt holds his own on the pool table.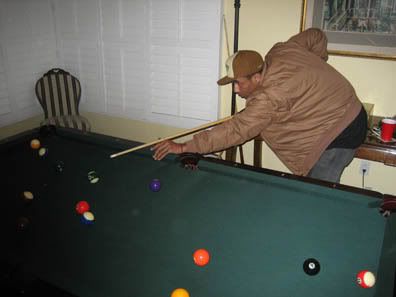 Above: Chauncey pretended he was in a Colt 45 commercial and that he was playing against Bill Dee Williams for a brand new motorcycle.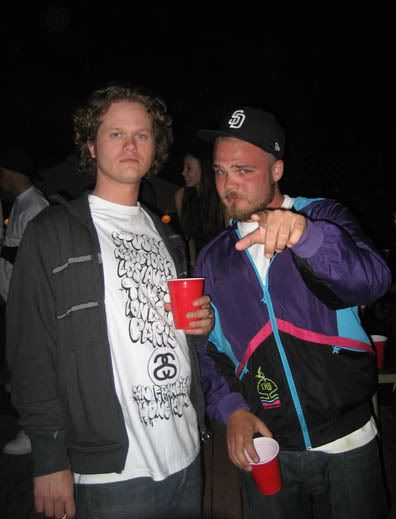 Above: Nick and Justin discussing the down side to Comic Sans and other typeface nerdom.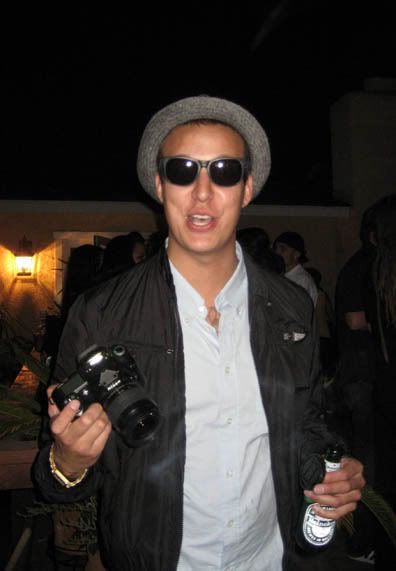 Above: Taylor the Cobra Snake a.k.a Vice President of the San Diego chapter of No Ma'am.
Me (to Taylor): "Ha nice boots."
Taylor: "Yeah, nice flannel."
Me: "Touche."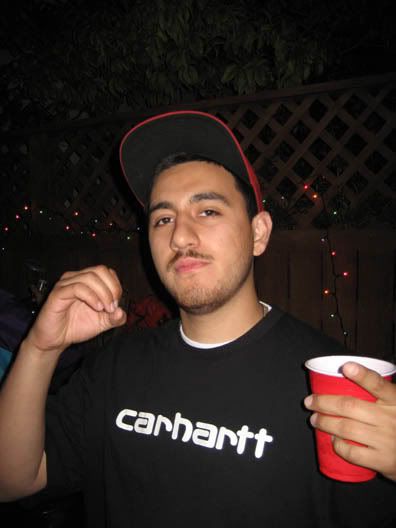 Above: Savior Self taking a prophetic pose.
Above: Now I need to take the time to explain this picture and the significance behind it. This picture was taken after a nice street fight outside the party.
While I have attended 100's of house parties and seen several brawls this one would be the first that was started over a microwaveable pizza.
Here's how it went down:
Steve made a pizza and some gel haired little "fresa" = strawberry had a problem with that and tried to give Steve grief about it. Steve invited him to step outside for some fisticuffs in a one on one format and that's when all of dude's squad came flying out of the house.
Soon we managed to get outside and followed everyone around the street corner and down the hill. This guy's posse was like 20 deep and most of them ended getting served with some quick fists and some well timed kicks to the neck (G'yeah Chauncey I saw you kick dude like soccer ball).
When the smoke cleared the little herbs went back inside the house bumping their gums and we went to the after party.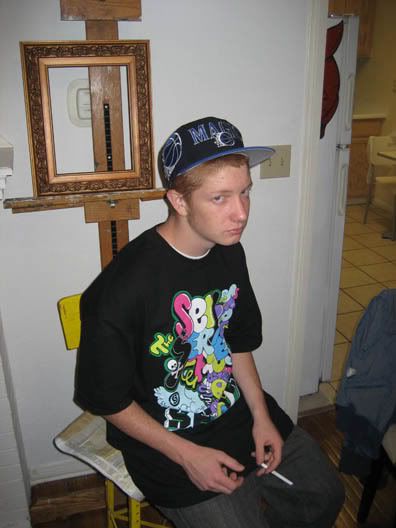 Above: That kid Knox taking a breather after throwing 3 people down the hill.
Above: Kryptonite All Day All Night.
Above: 5 shots of Seagram's will do this to most 95 pound girls.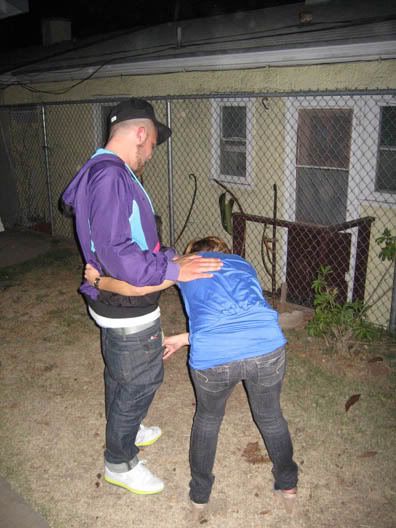 Above: It will also do this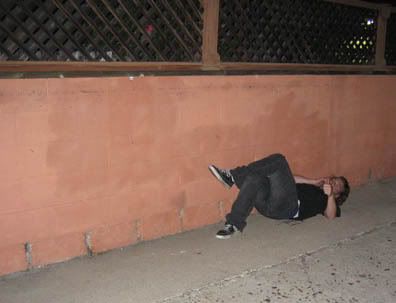 Above: Lying down is the new standing up
All in all it was fun trip. I got to eat at Phil's BBQ twice, ate some sushi, chill at Street Machine, get into a brawl, see all the homies from around the way, soak in the sunshine, and see the familia.
To all the crew:
Thanks for the good times and I'll see you at the end of June.