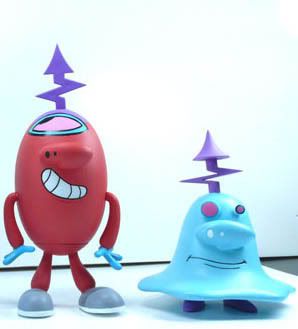 Cousin Frank always comes through with flicks of new projects he's got cooking.
Ghost's style has always stood out from the pack. While most writers have stuck to the tried and true character structure like b-boy profiles and Bode tributes Ghost's characters seemed to have evolved from the throw-ups themselves. Sprinkle in the occasional dust dream and a touch of pscyhdelic flow and you sort have the ingredients for one of the most enduring and original collections of charcters in the game.
If you look carefully you'll notice that all the characters are in the shape of a "G" from Ghost's throw-ups. There is a second color way for each character as well as the ones you see here.
Check back soon for a release date and more details.
For now peep Ghost's page:
Cousin Frank