Here's some pics from last Friday's War Room 2 Year Anniversary Party
Above: New Shepard Fairey poster installation in the background while DJ Shortcut from the Beat Junkies had the crowd getting down to some East Bay Funk.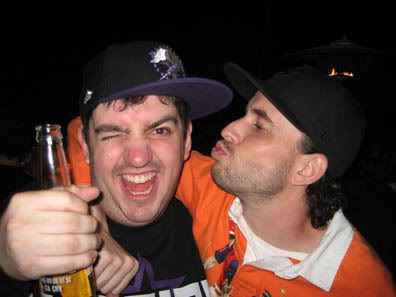 Above: Pheed and Baby Hokksssssssssss
Sub-note: It was Pheed's born day yesterday so if you see him step on his new 90's and kick him swiftly in the crotch.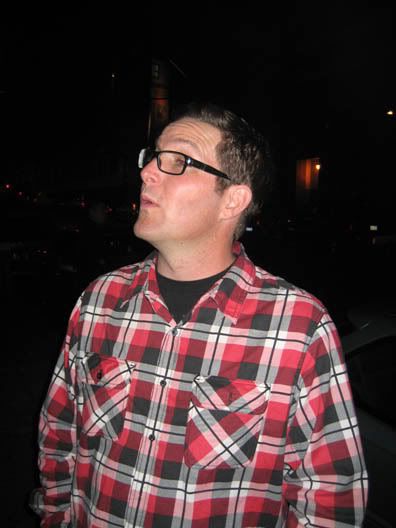 Above: My new friend Burle from Obey.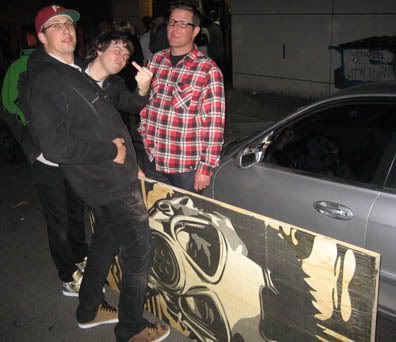 Above: Two dudes trying to make a run for it with a new Shepard print.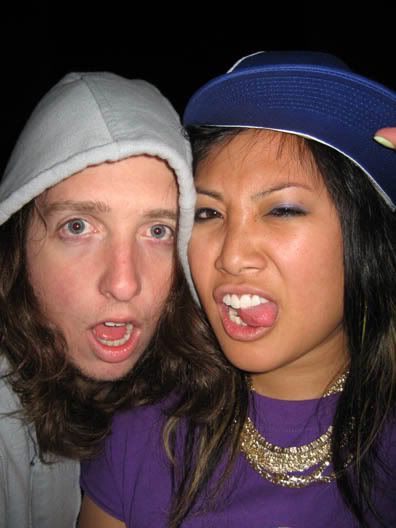 Above: Some guy and Mel-Tron Dirty Dirty sans posse
Above: Gina (hiding behind the most generic Seattle hat ever) and Pheed
Sub-note: I asked Pheed for a ride home and all he did was make this face at me. When translated the face means no.