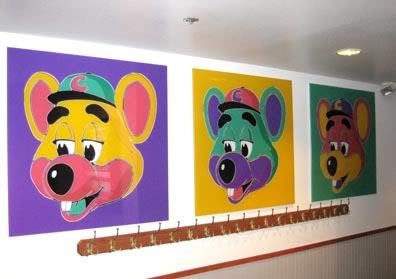 Chuck E. Cheese has really been trying to appeal to the "art" crowd in their new ad campaign
Lenox turned the big one years old in June and I'm such a slacker I didn't get to posting these or Benny's B-Day pics until now.
At any rate we did what any good red blooded American parents do for their children and we took him to Chuck E Cheese. The creepy thing is that 24 years ago I was at Chuck E. Cheese mashing pizza to my face and throwing skee balls like I owned the joint.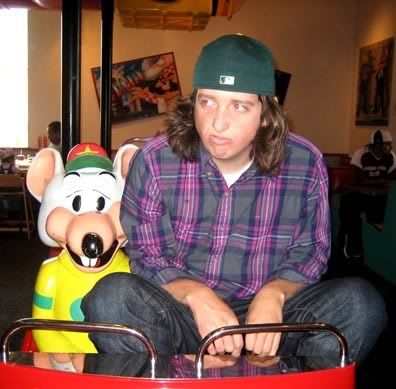 I remember the rides being a lot bigger back in the day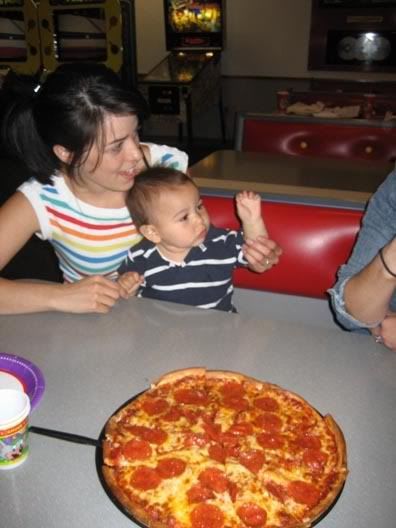 Benny and Angie rolled through and got hyphy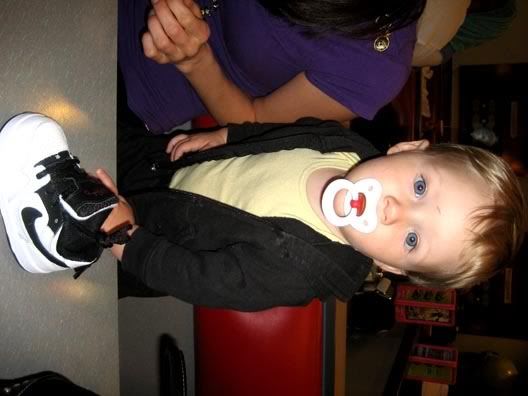 And look what they bought for Lenox....P Rod's!!!
Ed* I'm told Steve went and picked these out and got him a pair of cool guy jeans too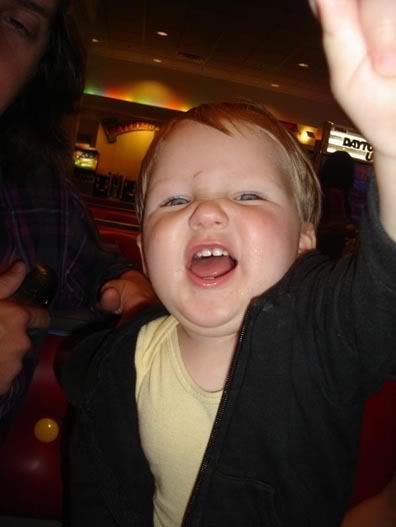 Chuckyyyyyyyyyyyy
Lenox decided to cut me off from the drinks half way through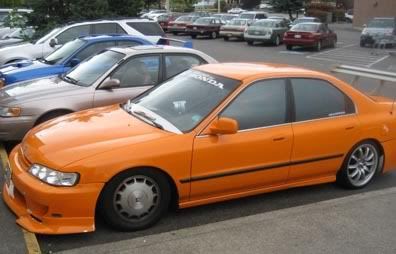 Who does this $hit to cars? I guess if I was 16, still a virgin, and "hella" good at Halo 2, I'd probably do this to my car too.