I'm trying to explore Seattle in it's entirety so I bypassed the usual stay at home and draw or go to the War Room routine and got my butt out to Ballard for some good ol' fashion drinkin.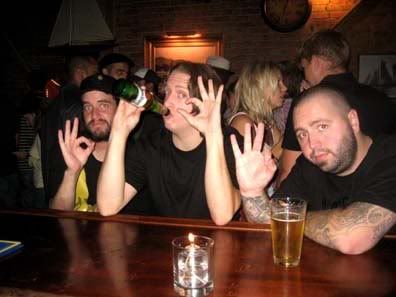 Conned the bartender into taking a flick for me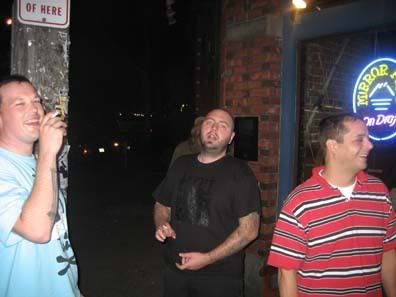 Nothing but riff raff
Helping Nick get up one sticker at a time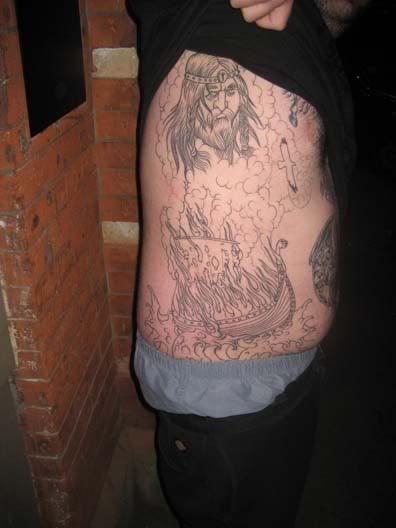 First outline of Tobias' viking rib cage jammie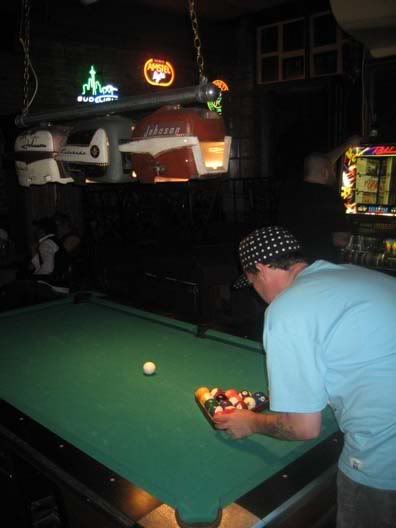 Rack em' up Huff
Sub-note: Huff Man beat me by one measly shot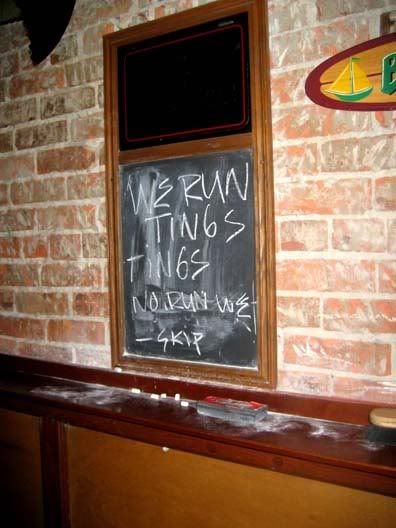 Nuff said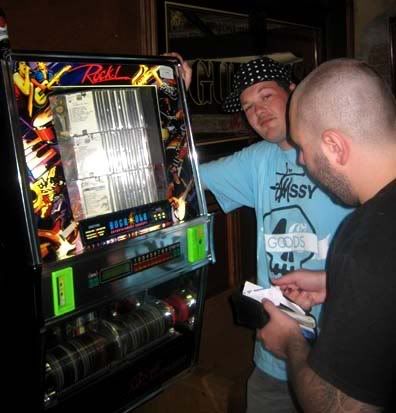 My picks were as follows:
1.) The Clash "Guns of Brixton"
2.) James Brown "Man's World"
3.) Talking Heads = Huff Mania's choice
Sub-Note: Tobias played Judas Priest and then last call hit and it cut off the song prematurely.
Don't ever cut off a Priest song at a bar. It's a good way to get a free eye jammie.