Last night everyone got their butts down to The War Room to celebrate the born day of Steve.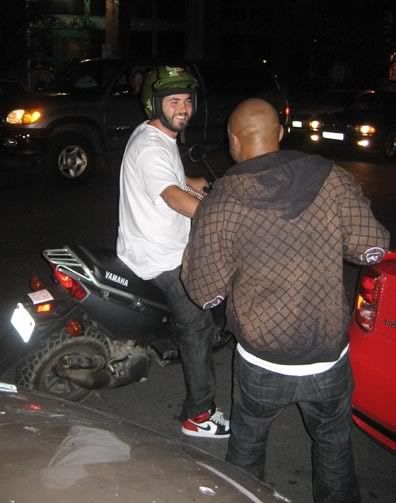 The Man of the Hour arrives via Yamaha.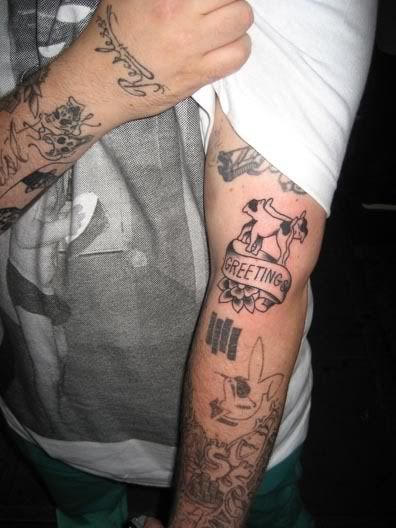 J.R's newest masterpiece. This is one of those moments when the bar for great tattoos is raised instantly. The only thing that can even hold a candle to this would be a child sized Eazy E riding a big wheel with the words "Life Ain't Eazy," under it.
Double fisting is sort of mandatory in Seattle for some reason. But Sapporo 22's Pheed?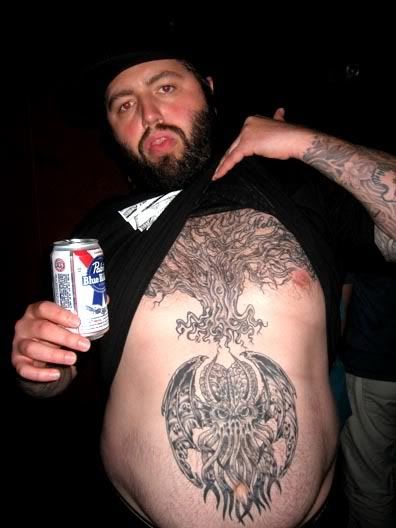 I think I've seen this guy before.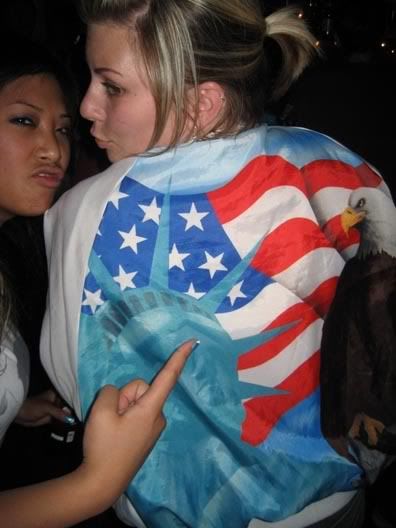 This jacket is more patriotic then Uncle Sam water skiing in a red, white, and blue speed boat through a river of 100 dollar bills.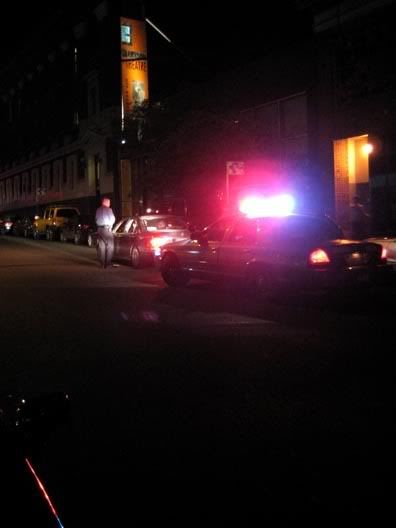 That's the sound of the beast.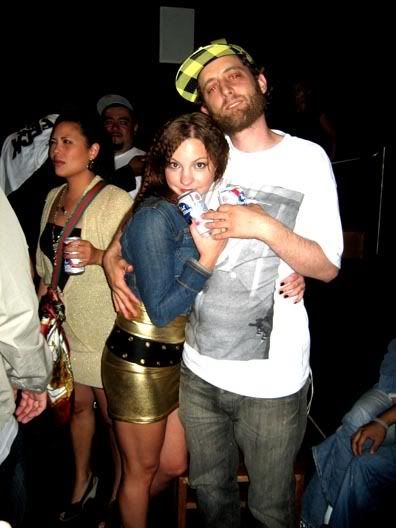 The Pubs
with some shiny broad.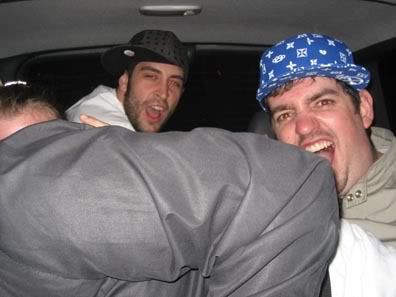 Clown car status. I wanna say there was at least 9 maybe more in the whip.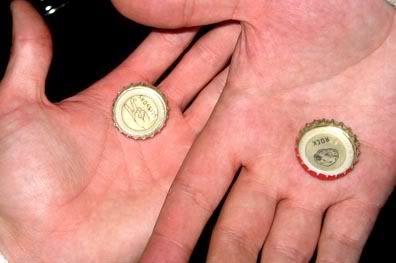 Paper, Rock, Scissors, beer caps. Rock beats scissors.
Shot gunning and nipple grabbing.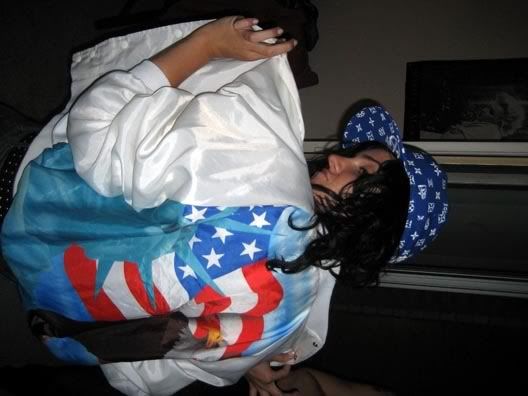 "The American flag makes me so wet." = Abs
This was one of the best nights in Seattle so far. Happy b-day Steve.