Got down with the get down posse at the last Sing Sing to be held at Chop Suey's to check out Nick Catchdubs, Four Color Zack, and Pretty Titty spin some booty shake joints.
Good times with J.R, Kosh, Hoks, Ray and all the fly girls........ppprrrrrahhhhh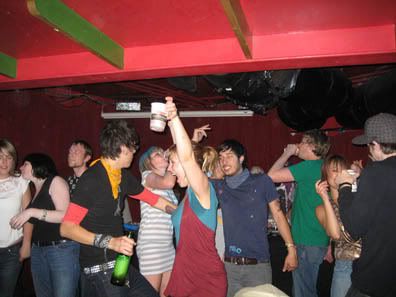 P.S So bandanas around the neck are still cool as long as you have a second one around your wrist? Really?
Zach (backwards) Titty on the decks, and Catch hiding behind him turning shit out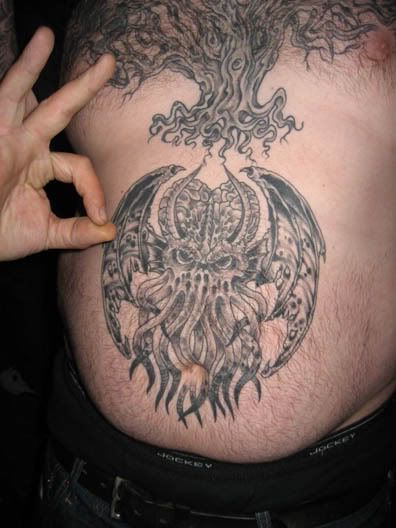 When you get a tattoo like this you can pretty much scare anyone at your work by ripping off your shirt in an argument and shouting "Well step-up, step-up, c'mon Craig step the f*ck up." Epic.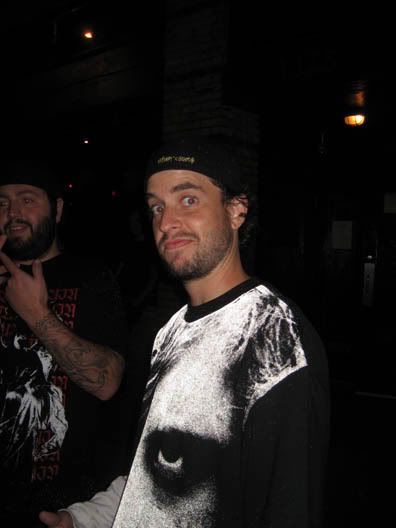 A rare sighting of a Baby Hoks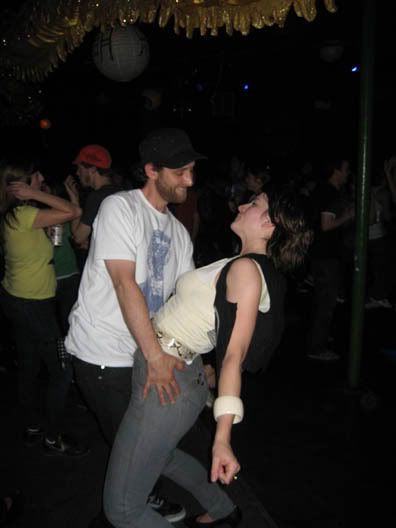 Oh wow! I really came through on this one. A photo of this is more rare then a jar of crocodile tears.
Peep the
Pubs
Big shout to Catch for playing a banging set and giving me a spanking new copy of the new
Kid Sister vinyl
Look for big things from Nick's new record label Fool's Gold
Check it:
Fool's Gold
Catchdubs