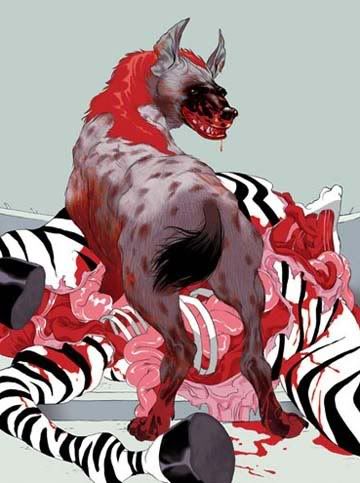 Above: Art print taken from
monomyth.com
New job is killing my soul at the moment.
More on that later
Diggin' In The Links:
Bush vows to be a "cock block"
Ed* On Congress that is. Unless they get a 2/3 majority vote which would be like the political version of a "hail mary"
Wal Mart to put in 400 health clinics soon
Ed* Are they serious? Will Mountain Dew and Slim Jims be the doctor "approved" low carb items?
Double-Ed* I think I just heard one of the Four Horse Men of The Apocalypse ride by my window