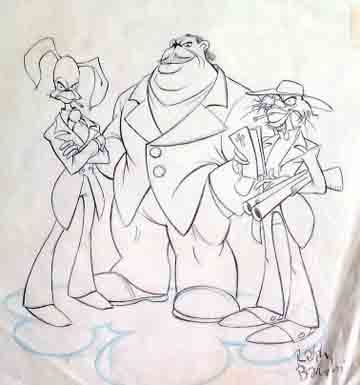 Above: Sketches from "Street Fight"
In the last few years I've become somewhat of an animation nerd. Every chance I see some bugged out looking 70's animation movie I usually rent it or buy it straight away. Most of these films come from the mind of one man, Ralph Bakshi.
Bakshi was responsible for bringing R. Crumb's "Fritz the Cat" to the big screen and coincidently the film became the first x-rated cartoon in history.
R. Crumb was never for the "exploitation" of Fritz and he later killed the character off in one of his comic strips after years of being disgusted by fans inquiring about Fritz.
After years of making cartoons Bakshi will have a book published cataloguing all of his works.
Check out the link below.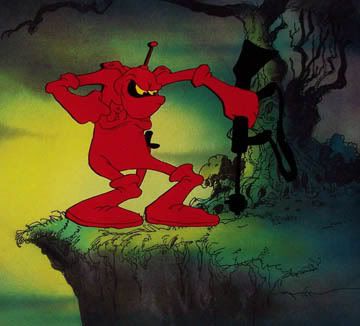 Above: Peace character animation cell from Wizards
Ralph Bakshi Book Coming 2008
Diggin In The Links:
Duel collage