I haven't posted up some tunes in a minute so I thought I'd post some goodness up for you before I go to bed because work has been brutal this week to say the least and it's been hard to post of late.
Enjoy!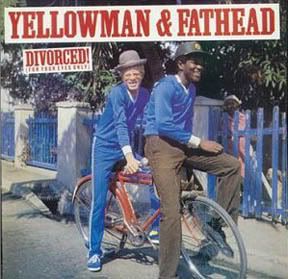 Yellowman and Fat Head "Donkey Want Water"
Simple rub a dub style beat, pretty sure this one was done by Junjo but I could be wrong. The track is taken from their album "Divorced! (For Your Eyes Only).
Ed* Also worth mentioning best reggae album cover EVER!
Also I found this dead podcast site that had some banging podcasts up of roots, rub-a-dub, and more yardcore stuff.
Download the Sleepy Dub Styleeee of Horace Andy in dub, vicious!
Rub A Dub Podast Site
Diggin' In The Links:
City of God 4 real
Ed* Fun fact Brazilian S.W.A.T teams have more close quaters combat experience then any other unit in the world.
Oh I also forgot it's 420 or at least it will be by the time most people read this so I found this:
It's completly worthless, but so is the idea of celebrating a holiday about weed. As if you really need some sort of exscuse to get all spliffed out in your van.