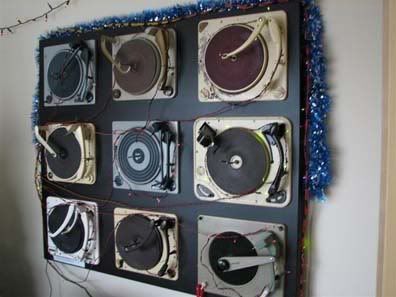 I decided to do many of you a favor and skim through the crème de la crème of my music blog bookmarks and unearth the "best" the internerd has to offer this week.
If you don't download music from mp3 blogs yet I would strongly suggest getting with the program. Let the sonically obsessed, shut-in, record Nazis, musicanistas do all the work for you so you can go along and be productive cogs in the machine for Amerikkka.
Enjoy...
Suicide Death Mix-Tape via Mad Decent
Ed* I've been banging this a lot; it's just that epic!
Old Nas and Artifacts Demos
Ed* Do artists even have demos anymore?
Donruss and hip-hop
Ed* Ahhh the good ol' days
New Dizzee Rascal track
Ed* "You don't want the beef, you don't want no grime."
Vintage Mobb Deep tracks, plus Show and A.G, O.C, and Nas tunes
Ed* Mobb Deep has only 1 great album and 1 decent follow-up, the rest of their catalogue is known as "filler"