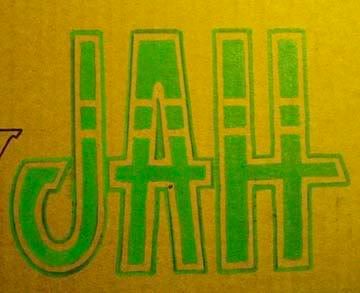 Above: Hand drawn type faces by Charlie Pratt
To see more of Charlie's work peep his Myspace page
HERE
You can also view Charlie's work all throughout New York seeing as he is one of the few people on the planet that can paint ads 10 stories tall on the side of a building for companies like Dewar's, Kodak, H&M, Rockstar Games, and more.
Peep it:
Colossal Media
Picked up a copy of Bad Brains "Black Dots" finally.
Extremely worth it for anyone fond of Bad Brains.
A lot of the songs on "Black Dots" are also on the self titled ROHR album, and yet they are performed in a such a unique way that it is like hearing the song for the first time.
Download them and see for yourself.
Bad Brains "Banned in D.C" from Black Dots
Bad Brains "Pay To Cum" from Black Dots
Bad Brains "Don't Bother Me" from Black Dots
Ed* In my opinion the most over looked song by Bad Brains