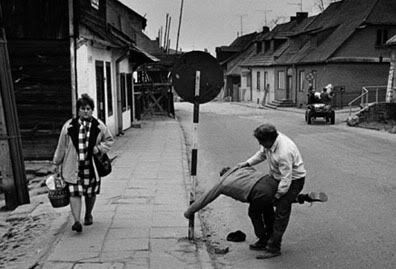 Ed* How rad is this photo? It's all artsy and then you look closer and some old dude is getting owned by some other old man and it looks like he's going to put his face in a pile of dog turd. Hard to tell from this angle.
And to follow up with the Taxi Riddim post here's some of the better versions on mp3:
Mr. Vegas (Taxi Riddim) mp3
Beenie Man "Mi Dis Mavado" (Taxi Riddim) mp3
Elephant Man (Taxi Riddim) mp3
*Click the links then click download file
Diggin' In The Links:
Best Coachella Line-Up Ever
Bush says "It's my party and I'll cry if I want to."