Okay Jay we get it! You are down to advertise for ANYONE!
Jay Z reps for Coca Cola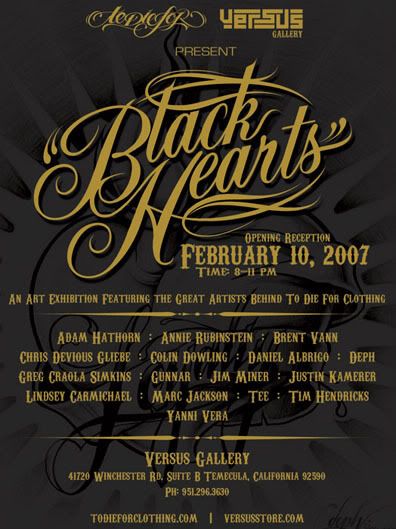 Above: New art show flyer from the Versus Store featuring the To Die For crew on Freb 10th.
If you know about To Die For then you know these dudes can draw better then most.
Diggin' In The Links:
13% of Americans don't know what Global Warming is WTF?
Hey Nick, I didn't know you were in a movie?
The Best Ebay Auction Ever