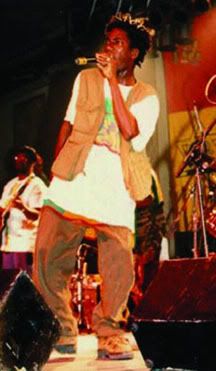 Above: Sizzla from The B.T Era. (B.T = Before Turban)
So hyped off this track. The only place I could get it on mp3 was from Dasheye which is wear I find most big tunes. This has to be one of the best new Sizzla tunes in a minute.
Sizzla "Head Over Heels. mp3"
To download the mp3 click on the title and then click download linked file.
Diggin' In The Links:
Kill Em' All
Better Then Anything Ever Made
The Stooges just can't win