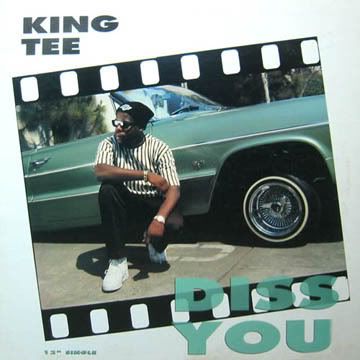 Ed* Not the album cover I needed but you trying finding King Tee flicks on Google
King Tee is constantly heralded on blogs as the biggest "unsung" pioneer of West Coast rap and hip-hop.
It's no mystery why most people have never heard of him.
Dude had zero marketing and he was easily over shined and pushed to the side by the larger then life powerhouse West Coast groups and artists like N.W.A , Cube, Dre, Eazy, Snoop, Ice-T, among others. He would even be outshined by the very groups and artists he put on like The Alkaholiks and Xzibit.
Oddly enough I grabbed
this
album for $7 in the used section way back in 1995. I was all of 14 years old at the time and I used to put this track on almost everyday my freshman year of high school. It has that nostalgia feel built into the melody.
Enjoy!
King Tee "Freestyle Ghetto" feat J-Ro. Tash, Breeze, and Xzibit mp3